Bigger and Better Every Year: Polk State's Jewel of the Ridge Jazz Festival Begins April 6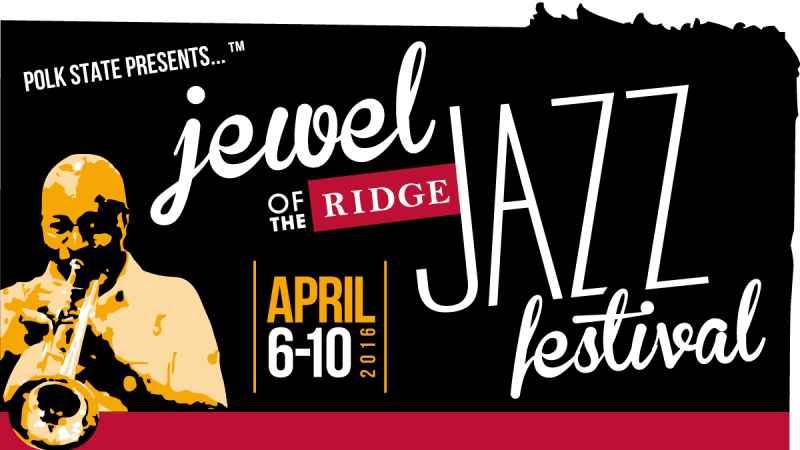 Polk State College's third annual Jewel of the Ridge Jazz Festival takes place April 6-10, and will once again offer free performances from world-renowned talents.
"When we launched Jewel of the Ridge, we set out to create a landmark event, the kind of event that people know, year after year, is going to deliver a truly great experience, the kind of event people plan around because they don't want to miss it," said interim Polk State Director of Arts & Cultural Affairs Lucille Hadley.
"Judging by the the audiences, which get bigger each year, and the caliber of artists, which this year is off the charts, I think we can definitely say we're nearing landmark status."
Among the headliners for this year's event is the Lao Tizer Quartet. Keyboardist and composer Lao Tizer leads a group of musicians that, blending their multicultural backgrounds and eclectic range of influences, has developed a sound they describe as "multifaceted world fusion."
Lao Tizer has performed at such far-flung venues as the Java Jazz Festival in Jakarta, the Joy of Jazz Festival in Johannesburg, the Dubai Jazz Festival, the Barbados Jazz Festival, the Caribbean Sea Jazz Festival, and the Festival Internacional De Jazz Providencia in Santiago, Chile. The group has also shared the stage with artists such as Jethro Tull, Baby Face, Bruce Hornsby and Robin Thicke.
"Lao Tizer is, no exaggeration, in demand the world over. Their sound is unlike anything you've ever heard before, and it is an honor to have them joining us for Jewel of the Ridge, a huge honor," Hadley said.
Lao Tizer, in addition to their main-stage performance, will play an intimate engagement at Bok Tower Gardens.
Also headlining Jewel of the Ridge is vocalist Florence K, who hails from Montreal and maintains a busy touring schedule that takes her throughout Canada and the U.S. In 2013, her "I'm Leaving You" peaked at No. 15 on the Top Canadian Albums chart, according to AllMusic.com.
The Larry Coryell Trio, whose leader has been making music for more than 50 years, garnering him the title, "godfather of fusion," has also signed on to the event.
Rounding out this year's Jewel of the Ridge Jazz Festival: The New Orleans Nighthawks, saxophonist Randy Corinthian, vocalist Corrine Oliviia, the Victoria de Lissovoy Quintet featuring trumpeter Charlie "Topp" Hines, Gospel Sounds by 3AM, and violinist Daniel D.
Polk State College's Jazz Society and Jazz Ensemble will also perform, as well as students from Harrison School for the Arts and Florida Southern College.
"You will be hard-pressed to find this depth and range of talent anywhere else in Central Florida. You'll be entertained by professional musicians from around the globe as well as emerging talents who are still carving out their places in the musical world. It's going to be exciting and entertaining — and you shouldn't miss it," Hadley said.
Performances begin at 12:30 p.m. on April 6 and continue through the evening of April 10, and take place at the Polk State JD Alexander Center, Polk State Lake Wales Arts Center and on the shores of Lake Wailes. All performances are free, except for Lao Tizer's engagement at Bok Tower Gardens, which is $15.
For a complete performance schedule,  visit polk.edu/jazzfest, call 863.298.6883, or email LWAC@polk.edu.