At Polk State, "Small Business Week" is 52 Weeks a Year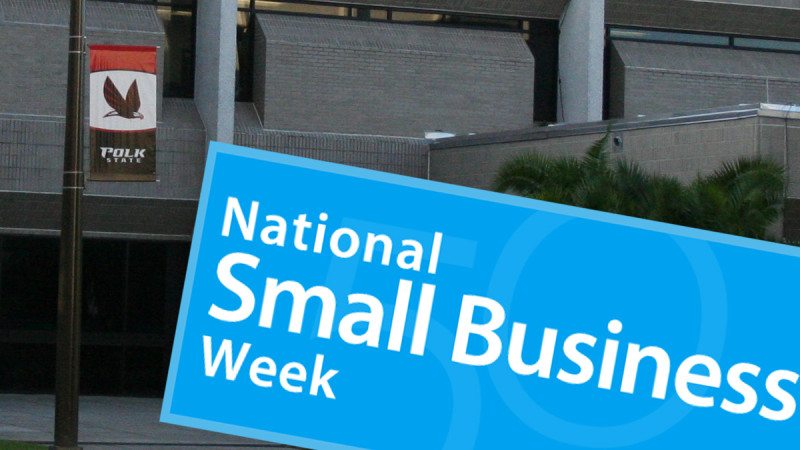 With the approach of National Small Business Week, Polk State is reminding local entrepreneurs that it has numerous resources available to help them turn their ideas into viable ventures.
"At Polk State, Small Business Week happens 52 weeks a year," said Polk State Entrepreneurship Coordinator LaTrice Moore.
In 2012, the College launched its Entrepreneurship Program to teach students a variety of skills to help them succeed in their entrepreneurial endeavors. Those skills include evaluating entrepreneurial opportunities; interpreting financial data; and building managerial skills.
During the course of the program, students learn from the experience of local entrepreneurs.
"Our students get to learn firsthand from successful entrepreneurs, who've already been down the path of entrepreneurship, who've made mistakes but also done a lot of things right. This gives our students a huge head start as they make their way into the world of entrepreneurship," she said.
For more information on Polk State's Entrepreneurship Program, visit polk.edu/entrepreneurship or call Moore at 863.297.1010, ext. 6263.
Local entrepreneurs will also find a wealth of information at a special National Small Business Week event hosted by the Lakeland Area Chamber of Commerce.
The Chamber's Small Business Week Celebration will be June 19 from 8 to 11:30 a.m. at the Honeyman Pavilion at Florida Southern College.
Small business owners are invited to participate in the event, which will showcase resources available to aspiring entrepreneurs. Attendees may also take place in a "speed counseling" activity, in which they'll have 10-minute sessions with experts from the legal, insurance, human resources and health care sectors. There will also be a discussion on networking.
National Small Business Week, a U.S. Small Business Administration event, began in 1963 to recognize the contributions of the country's entrepreneurs and small business owners.