Actress Libby Skala Returning to Polk State College to Perform "Felicitas" on March 12, 20 and 21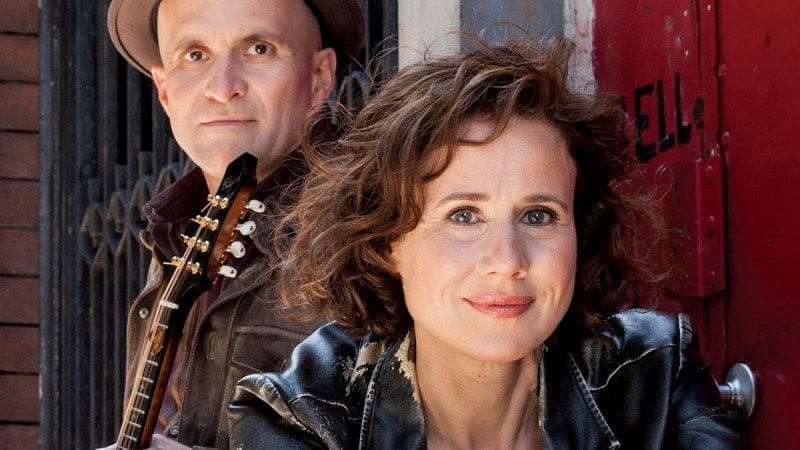 Polk State College will welcome back Libby Skala, a critically acclaimed writer and performer, for three events in March.
"Libby did an amazing job for us in 2014," said Osubi Craig, director of the Polk State Lake Wales Arts Center, which is hosting Skala as its latest artist-in-residence.
"She gave master classes with Polk State students, sharing with them invaluable lessons learned through her own experiences in show business, and she thoroughly entertained and delighted our audiences with her brilliant talents. We couldn't be more excited about welcoming her back on campus and back in this community."
Skala studied at Oberlin College in Oberlin, Ohio, and then pursued acting in New York City. Once there, she was dismayed by the practice of mass auditions, known commonly as "cattle calls." Eventually, Skala headed west to study with Gary Austin, founder of The Groundlings Theatre & School, which has trained such notables as Will Ferrell, Kristen Wiig and Lisa Kudrow.
With Austin's encouragement, Skala decided to carve out her own niche in show business.
Skala is now the creator of three award-winning one-woman shows about her grandmother and great-aunts. The first — "LiLiA!" — tells the story of Skala's Oscar-nominated grandmother, Lilia Skala. "LiLiA!" won Best of Show at the Winnipeg Fringe Theatre Festival.
Skala's  second show, "A Time to Dance," is about Skala's great-aunt, Elizabeth "Lisl" Polk, who overcame poverty, artistic repression and the rise of Hitler to become a renowned dancer. "A Time to Dance" won Best Solo Performer at the London Fringe Theatre Festival.
Skala performed "A Time to Dance" during her visit to the College in 2014.
This time, Skala will perform the third installment of her one-woman shows, "Felicitas," which focuses on her other great-aunt, Felicitas "Litzi" Sofer, a neonatal nurse who escapes from Nazi-occupied Austria to build a new life in America.
The blog simplyshowbiz.com has described "Felicitas" as "lively, fascinating and touching." Jeffrey Sweet, author of "The O'Neill: The Transformation of Modern American Theatre," added: "It's one hour of entrancing storytelling."
Skala, accompanied by mandolinist Steven May, will perform "Felicitas" at 7 p.m. on March 12, 20 and 21 at the Polk State Lake Wales Arts Center, 1099 State Road 60 East. All shows are free and open to the public. For more information or to RSVP, call 863.298.6883, email LWAC@polk.edu, or visit polk.edu/artscenter.
In addition to her performances at the College, Skala will be giving lessons and lectures at the College and schools throughout the county. Skala's residency at the College is part of the ongoing Arts Incubator Series, which has brought a variety of artists to the area.