Polk State Lake Wales Hosting Cambalache for Thursday Performance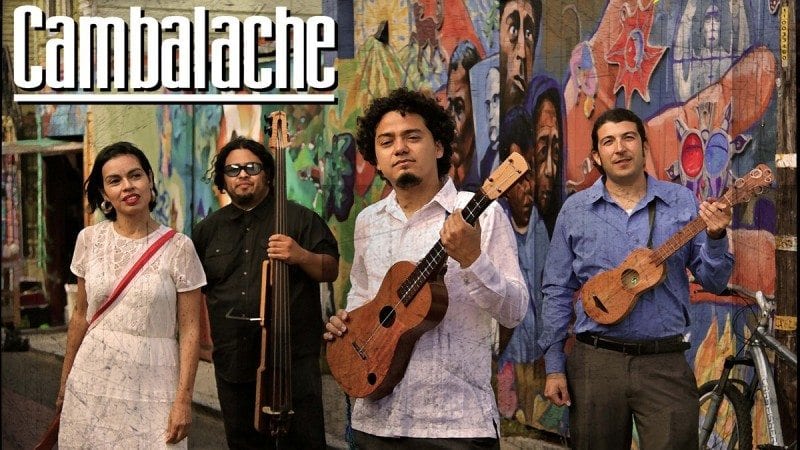 As part of Polk State College's celebration of international education, the Polk State Lake Wales Arts Center will present a performance by Cambalache, a Los Angeles-based Chicano-Jarocho group.
Cambalache will perform from 5:30 to 6:45 p.m. on Nov. 6 on the front steps of the Polk State JD Alexander Center, 152 E. Central Ave.
The performance is free and open to the public.
Cambalache was founded in 2007 and is led by the multi-talented César Castro. The group specializes in son jarocho, a style of music that hails from Veracruz, Mexico, and blends Spanish, indigenous and African influences. Cambalache promotes son jarocho through performances, music workshops, and educational demonstrations. In 2011, Cambalache was featured on NPR's "All Things Considered."
The Cambalache concert is part of the Polk State Lake Wales Arts Center's Downtown Concert Series and Arts Incubator Series, both of which have brought a wide variety of musicians, actors, and visual artists to the area. Additionally, the event is part of the College's recognition of International Education Week, a U.S. Department of State and U.S Department of Education initiative to promote programs that prepare Americans for a global environment. International Education Week is officially Nov. 17-21, but the College has international-themed events planned for the entire month.
For more information on the Cambalache concert, visit polk.edu/ArtsCenter, call 863.298.6883 or email LWAC@polk.edu.