Don't know much about LinkedIn? This is your chance to learn how to create a profile and market yourself for that next job opportunity by connecting with hundreds of other professionals.
*Students who participate in 3 or more events during the semester will receive a
padfolio and a business card holder.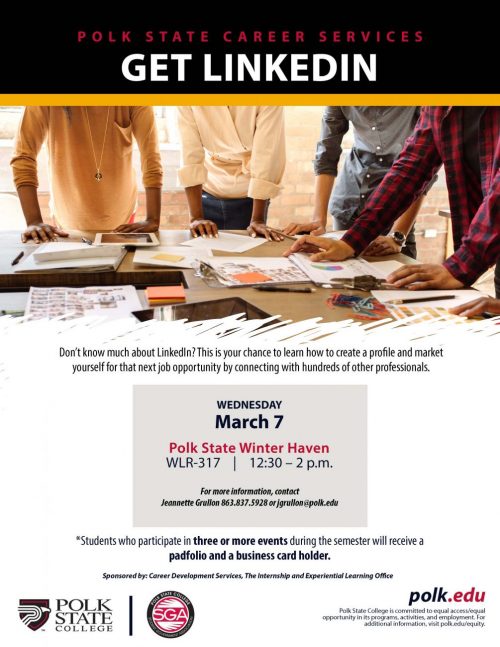 Share