Winter Haven City Clerk motivated by family and city she serves to achieve Polk State bachelor's degree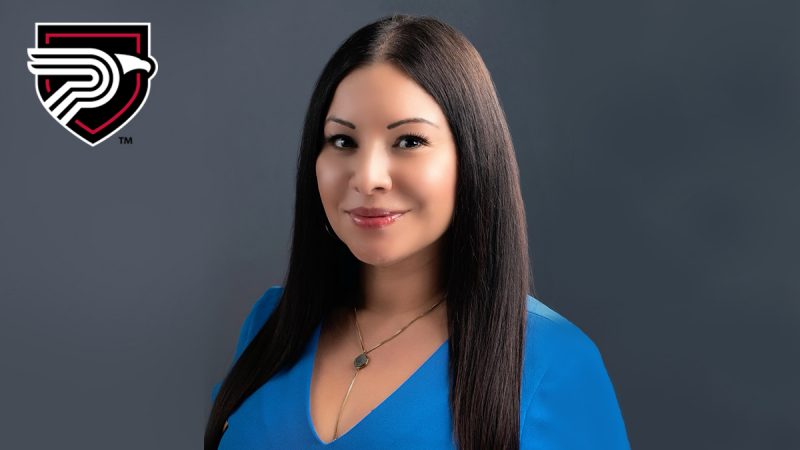 Vanessa Castillo began her higher education journey nearly 27 years ago and this month, she will receive her Bachelor of Applied Science in Supervision and Management with a concentration in Public Administration from Polk State College.
What has kept her motivated along the way? The example set by her late mother. She was a straight-A student who put her children before the pursuit of her own higher education, and she instilled the value of education in Castillo.
"While I wanted to attend college, I honestly didn't feel like I had a choice," Castillo said. "My mom was tough on me when it came to schoolwork and grades. She had been a straight-A student up until her first semester of college, which was also the last time she attended school. She had moved to the U.S. in the early 1970s, got married, and had me, so her dream of becoming an accountant sadly never materialized."
"Although she is no longer with us, she has always been my inspiration and I became determined to make her proud," she added.
Castillo has made her family and her community proud, as she has remained dedicated to her education also as a result of her commitment to public service.
She has served as City Clerk for the City of Winter Haven since 2014 and holds 23 years of experience in municipal government. She enrolled at Polk State in 2015 to build upon her knowledge and skills.
Castillo's journey has extended over different states and career paths, beginning at Harold Washington College in her hometown of Chicago before transitioning to Concordia University to study early childhood education.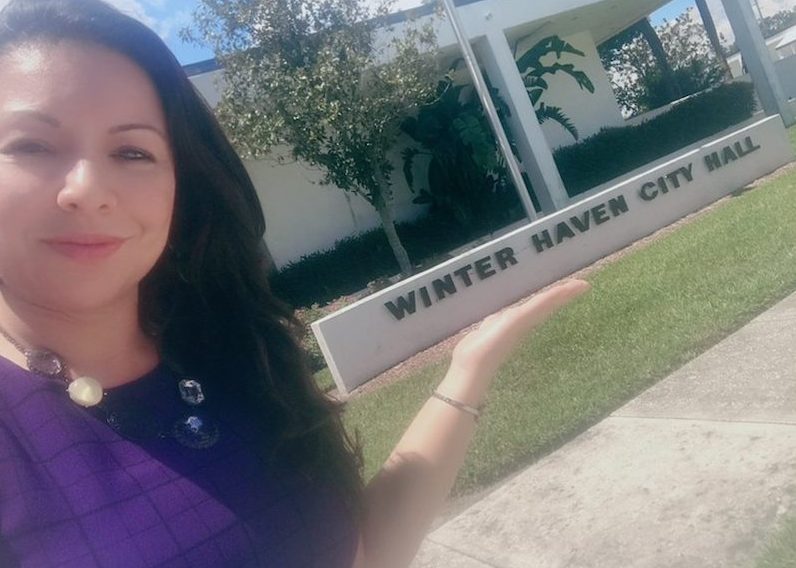 In 1998, Castillo was presented with the opportunity to move to Florida, where she dreamed of living as a child who visited Walt Disney World. She started working in different positions with Orange County Government through a temporary staffing agency.
She aspired to become a teacher, having worked with children in Chicago, and achieved her Associate in Arts degree in 2001 from what was then Valencia Community College before enrolling at the University of Central Florida.
However, she found a new calling through her work with Orange County Government.
"My schooling came to a screeching halt when I suddenly came to the realization that I wanted a career path away from teaching," Castillo said. "I became fascinated with the inner workings of government and how its foundation is so deeply rooted in doing public good. It was a 180-degree change that made me start over again, but I was determined."
She served Orange County for nine years before stints in Haines City and Lauderdale-by-the-Sea. While in South Florida, she missed Polk County and jumped at the opportunity to apply for the city clerk position in Winter Haven. She was hired from more than 100 applicants.
As an employee of Winter Haven, "it was a feeling of pride to attend a school in a city that has been so good to me," she added of her decision to enroll in Polk State's Bachelor of Applied Science in Supervision and Management Program.
"From the moment I arrived at Polk State, I have never felt like 'just a number,'" Castillo said. "Faculty and staff have always been reachable and attentive and have consistently demonstrated their care for student success."
Even with more than two decades of experience in government, Castillo has been able to expand her knowledge and deepen her understanding of its different sectors through the program's public administration track.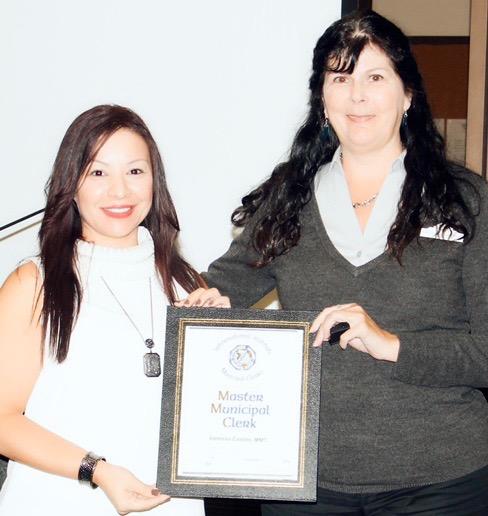 In addition to studying at Polk State, Castillo has achieved a Master Municipal Clerk designation, is a graduate of Leadership Winter Haven and Leadership Polk, and serves as a member of the International Institute of Municipal Clerks, Florida Association of City Clerks, Florida Records Management Association, and Polk County City Clerks Association.
"The concepts I have learned through my coursework at Polk State have given me a more profound view of government," she said. "I am especially appreciative of the communication and critical-thinking skills I have been able to sharpen, and the opportunity to delve into various roles less familiar to me such as public safety, finance, and human resources."
"It's a cool feeling to know that the skills and knowledge I have obtained help me in my day-to-day role," she added. "I can't help but smile when I am at work and come across a word, concept, or task and think 'Hey, I know how to do that!' or 'I know what that means!'"
Best of all, Castillo said, is being able to apply what she has learned at Polk State to make a positive difference in the lives of the constituents she serves.
"Being a public servant is something I enjoy but also respect for everything it stands for: serving the public with fairness, equality, transparency, honesty, and integrity," she said. "I am truly committed to working in the public sector and am hopeful to continue doing so for many years to come."
She extended sincerest thanks to her employer, including City Manager Mike Herr and the City Commission, for ensuring that the Education Assistance Program to help fund employees' education remains an opportunity for city workers.
She also provided words of motivation for her peers.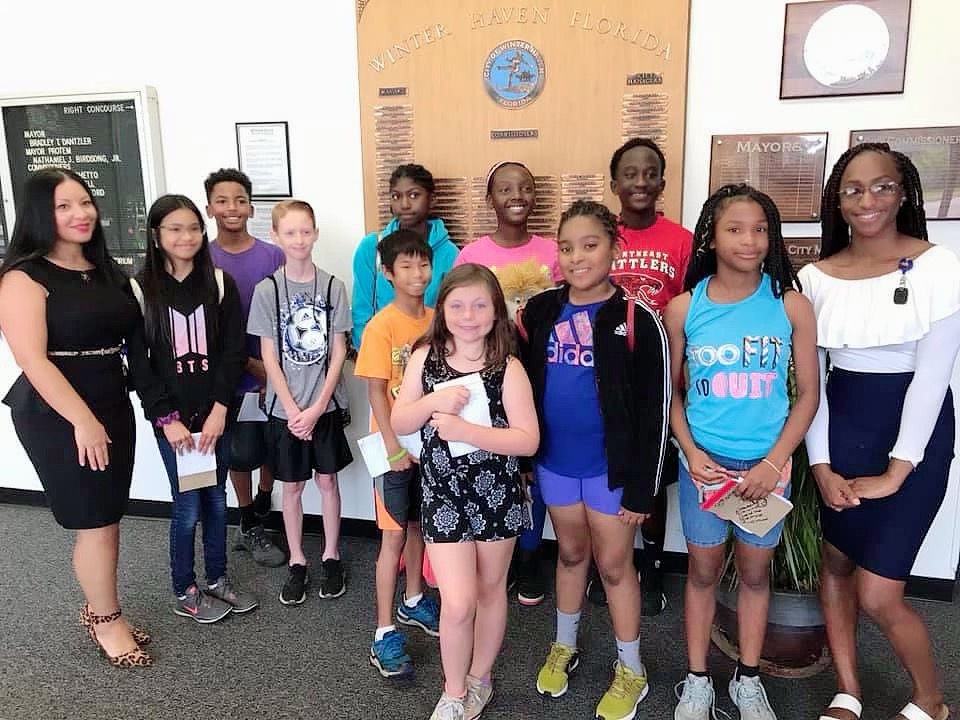 "There is so much to be said about the cliché phrase 'better late than never,'" said Castillo who, like 74 percent of Polk State students, worked on her degree part-time while balancing a full-time career with her studies. "Your education is something that may take a while to obtain, and you may struggle along the way, but nobody can take it away from you no matter what."
Castillo dedicates her Polk State degree to her parents.
"They were always my biggest cheerleaders and believed I would reach my goal someday," she said. "What I wouldn't do to see my mom's face if she saw my straight-A's that I worked so tirelessly to get while at Polk State, just like her. She would be beaming."