"We Are Not Alone" Exhibit to Be On Display at Polk State Lakeland Jan. 5-29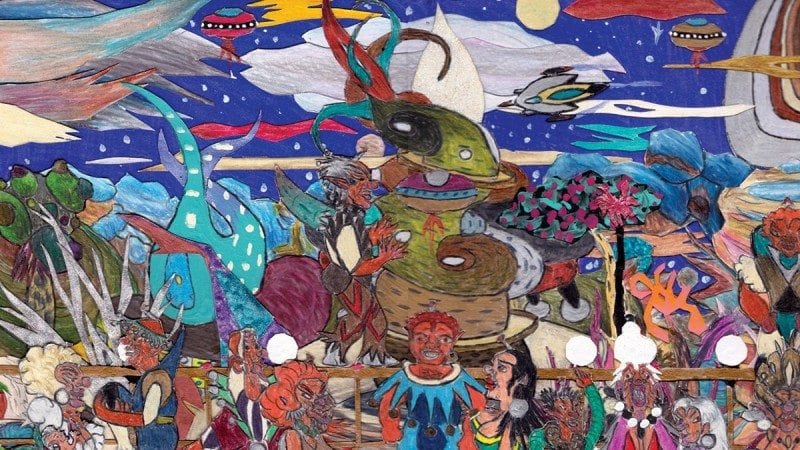 Polk State College will host a second exhibit by the Coalition Ingenu Self-Taught Artists' Collective, a nonprofit that promotes artwork created by the homeless and individuals suffering from mental health conditions.
The "We Are Not Alone" exhibit will be on display from Jan. 5-29 at the Polk State Lakeland LTB 1108 Art Gallery, 3425 Winter Lake Road.
The gallery is open from 11 a.m. to 1 p.m. Monday-Thursday. There is no admission fee and the gallery is open to the public.
The Coalition Ingenu Self-Taught Artists Collective began in Philadelphia in 1995 with the purpose of enhancing art programs in homeless shelters and mental health centers. Within a few years, not only had existing programs been improved, but also new ones had been created. In addition, the Coalition had collected enough original artwork to give 14 exhibits in one year — including one at the Philadelphia Museum of Art.
The Coalition has since staged more than 180 exhibits at churches, hospitals, restaurants, art galleries, conferences, fairs and museums in cities along the Eastern Seaboard, including New York City, Pittsburgh, Washington, D.C., and Durham, N.C.
The Coalition, now based in Lake Wales, made its Florida debut with an exhibit at the Polk State Lake Wales Arts Center in July 2014.
"This is an exhibit that really speaks to the heart. The pieces in this show were created by people facing extremely daunting circumstances. They poured all that emotion into their work and then made the brave decision to share their creations with the world," said Polk State Lake Wales Arts Center Director Osubi Craig said.
"When you see the beauty that is possible even in times of despair, you can't help but be inspired and uplifted."
An opening reception for the exhibit will take place Jan. 22 from 5:30 to 7 p.m. Refreshments will be provided. Like the exhibit, the reception is free and open to the public.
For more information, visit polk.edu/ArtsCenter, call 863.298.6883, or email LWAC@polk.edu.