Top grad caps of Spring 2018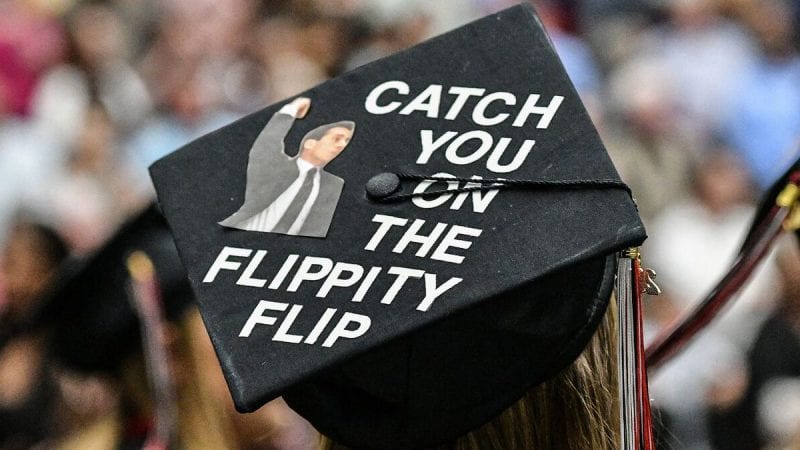 Polk State College's 118th commencement ceremony was the largest yet, but many students stood out from the crowd of nearly 630 grad caps that filled the RP Funding Center in Lakeland on May 3.
While many students spend weeks before graduation brainstorming, prepping, and bedazzling the perfect mortarboards, others have the opportunity to make last-minute additions at the Student Activities and Leadership Office's (SALO) decorating table before the ceremony.
Here are some standout caps from Polk State's Spring 2018 class.
Some inspire.

Some thank mom and dad.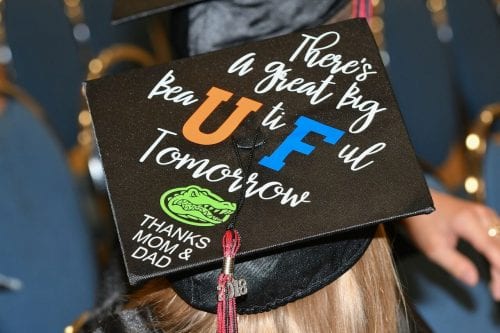 And some deserve a Dundie Award.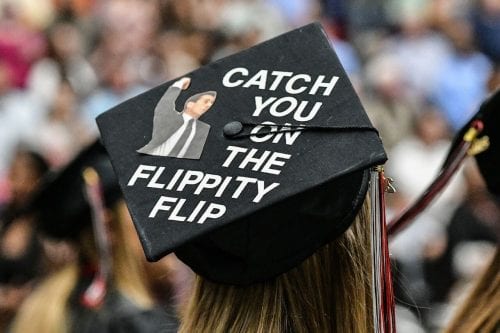 Some quote our favorite Drake songs.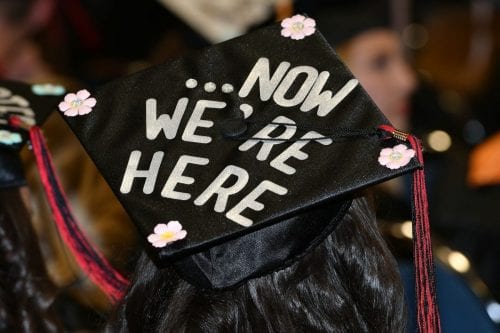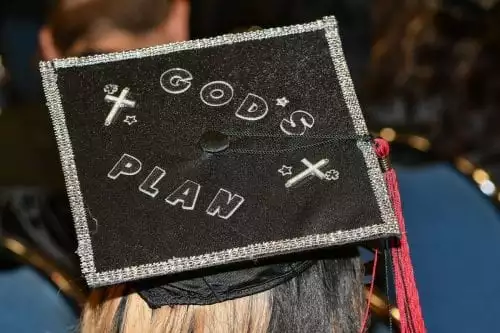 Some show pride for Polk State's programs.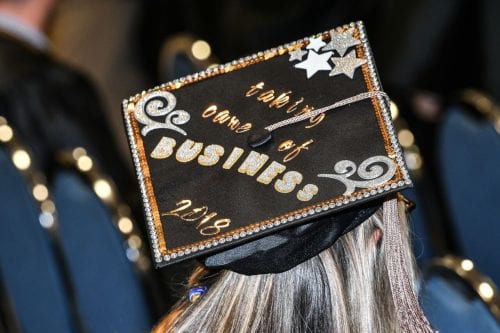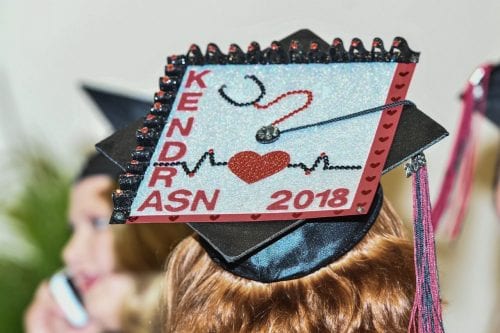 And floral seems to be a trend.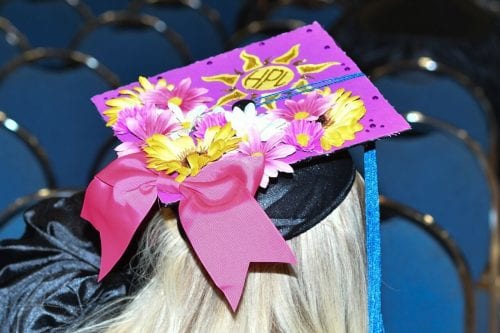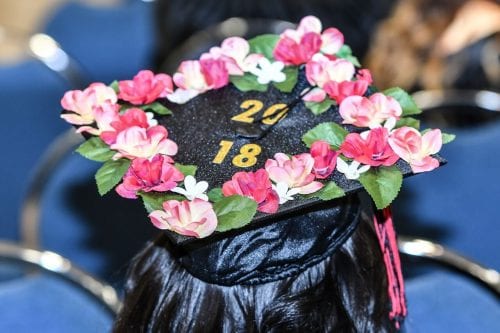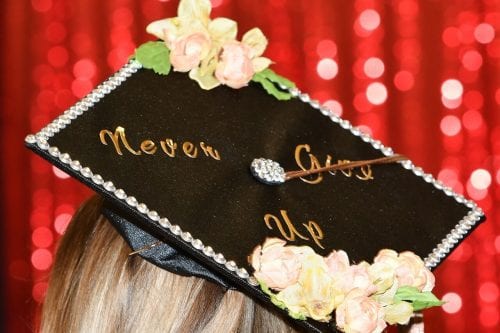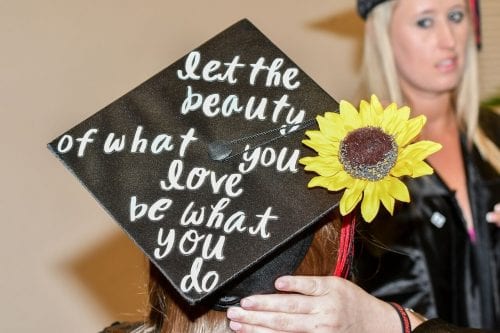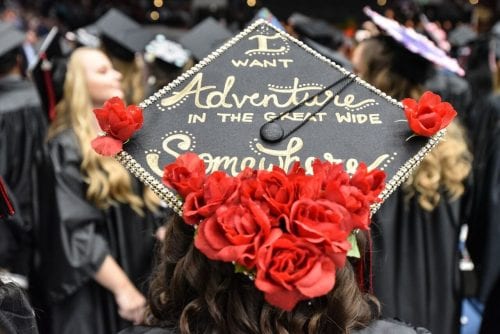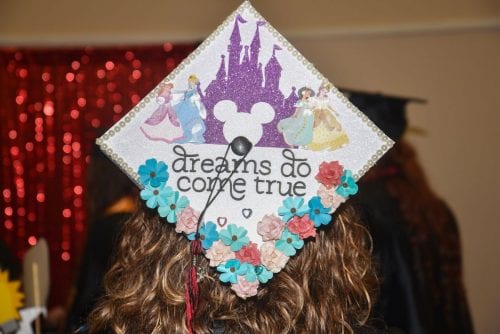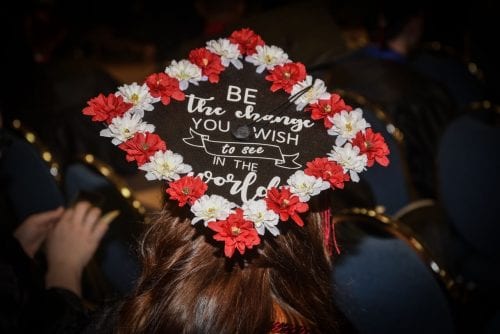 But sometimes you just have to be like…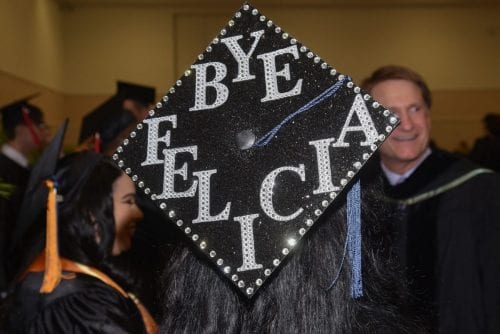 Congratulations to the Class of 2018!