Students Receive Polk State Hispanic Heritage Month Scholarships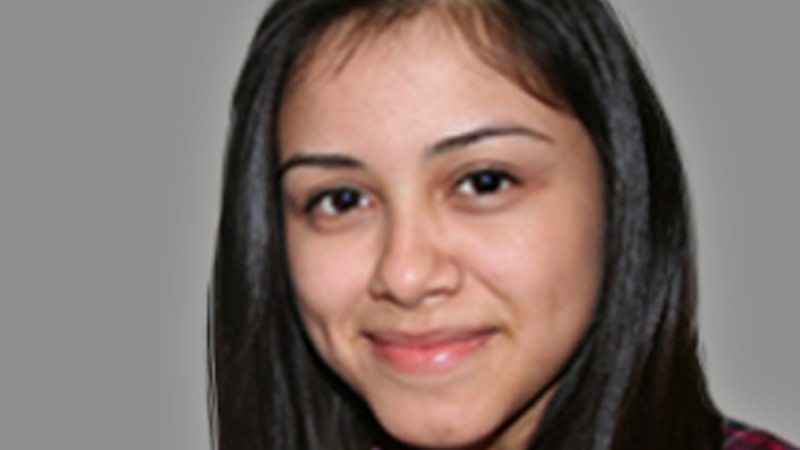 Three Polk State students have received $500 scholarships as part of the College's annual Hispanic Heritage Month celebration.
The winners announced during Wednesday's Scholarship Fiesta at the Lakeland Student Center include Cecilio Guardado, Isel Navarro, and Sergio Rojo, who each represents a different segment of Hispanic culture and the College's student body.
Rojo, 44, is a Cuban-American who was laid off from his job at a merchandising company for big-box retailers two years ago. Unable to find work since, he has concentrated his efforts on his education.
"Going to college was the best way I could improve myself," said Rojo, who is pursuing an Associate in Arts degree with the ultimate goal of becoming a language teacher.
"I am so happy (about the scholarship). For some people, $500 may not be so much, but for me, it is a lot."
Rojo, who lived for many years in Miami before moving to Lakeland, said he's found the experience of being Hispanic in Central Florida difficult."Here, people think if you speak Spanish, you're Mexican. But Spanish-speaking people come from so many places," he said.
The College's Hispanic Heritage Month, he said, goes a long way in recognizing and embracing the various Hispanic cultures represented on campus.
Fellow winner Navarro agreed.
"Hispanic Heritage Month makes me feel like the College wants us involved," she said.
Navarro, 17, a resident of Fort Meade who is of Mexican descent, plans to study in the College's Sonography program. She said she was honored to receive the scholarship.
"I'm very proud to represent Hispanic students at Polk State," she said.
Guardado, 20, a Winter Haven resident of Central American descent, is studying for his Associate in Arts degree and plans on eventually earning a bachelor's degree in Accounting. He said the Scholarship Fiesta — in addition to the financial boost it provided him — is a great way to unite the student body.
"I felt so happy seeing students who are black, white, Hispanic, dancing and eating together," he said.
Each year in October, the College's Hispanic Heritage Month committee organizes a slate of events that for the past two years has culminated with the Scholarship Fiesta. However, the Hispanic Heritage Month scholarship was awarded for several years prior to the Fiesta.
All Polk State students are eligible to compete for the Hispanic Heritage Month scholarship. Winners are selected based on essays and their academic performance. This year's essay asked students to discuss the influence Hispanic music has had on American culture, as well as their goals for the future.
The scholarships are awarded by the Polk State Foundation and are funded by State Farm Insurance Company and private individuals.
"The Polk State College Foundation is fortunate to receive generous support from State Farm Insurance Company and private individuals. These donations allow the College to celebrate the deep heritage of the many diverse Hispanic cultures, as well as award scholarships to students who appreciate the importance of diversity in the rich fabric of our society," said Polk State Foundation Executive Director Tracy Porter.