Three Professors Attend Florida Campus Compact STEM Institute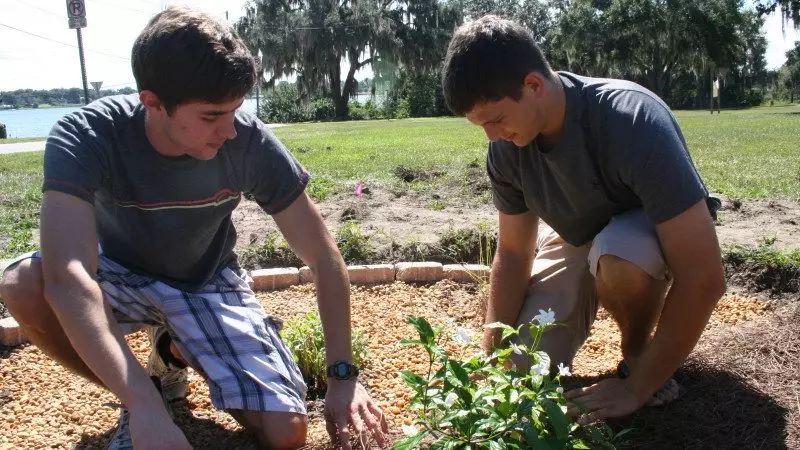 Three Polk State professors recently attended Florida Campus Compact's STEM Faculty Scholars Institute, which brought together faculty from all over the state to share their best practices in STEM and service-learning.
Professors Anthony Cornett, Sarah Hoiland and Natalie Whitcomb represented the College at the event that took place earlier this month in Altamonte Springs. They are all Florida Campus Compact Certified Scholars.
Florida Campus Compact is part of the national Campus Compact, a coalition of almost 1,200 college and university presidents who are committed to promoting public and community service. Florida Campus Compact Certified Scholars have completed workshops and presentations to promote best practices in service-learning and community engagement across the state.
The goal of the Institute was to create a "how-to" guide for service learning, especially for STEM educators.
Each of the Polk State professors will have a project highlighted in the forthcoming guide.
Cornett, a professor of Biology, will highlight the cleanup of Lake Gem, adjacent to Polk State Winter Haven. The ongoing cleanup has entailed hauling away trash and removing invasive plant species. Ultimately, the area could be used as an outdoor classroom.
Hoiland, a professor of Sociology, will highlight the College's work with The Mission, a family and youth services organization. Service-learning STEM projects have included planting an organic vegetable garden and helping service recipients complete their GEDs.
Whitcomb, a professor of Earth Science, will highlight her ongoing rain garden project at Polk State Winter Haven. Students learn about the Florida aquifer, the effects of urbanization on our natural environment and Florida-friendly landscaping, ending the semester by planting a garden of native Florida plants on campus.