The Power of Polk from an Eagle's Eye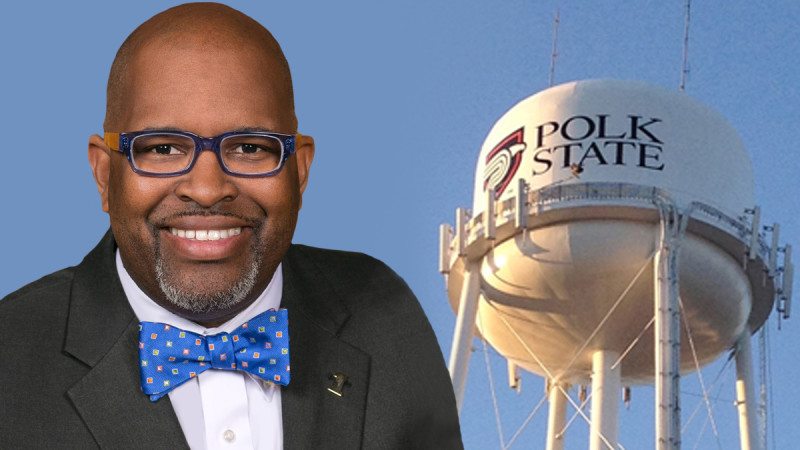 When students make the choice to attend Polk State College, they not only commit to being part of the stellar student body of a prominent state college, but they also commit to being an Eagle, a Polk State Eagle.
The Eagle is an amazing bird, which possesses very special characteristics to keep it flying high and moving forward. With an average weight of 12 pounds and a 7-foot wingspan, this formidable bird's potential should never be underestimated — just like Polk State's students.
The eagle has keen eyesight and 270-degree peripheral vision, and a clear membrane that protects its eyes. Polk State College is made up of student Eagles who have a focus beyond their years at this institution. They are able to clearly see the education they need to hunt and the experiences they need to capture to have a successful future. The College offers its students plenty of opportunities to be inspired and educated — from degrees in the arts, aviation, accounting, nursing, criminal justice and warehouse management, to name just a few, as wells as athletics, clubs, associations, and student activities.
The eagle was created to live and fly in high places, and their wings are designed to keep it soaring continually. Like the Eagle, Polk State College students are expected to excel in their area of expertise, and forever refresh their skills and discover new innovations based on the education they experience today.
Great lifting power causes the eagle to fly higher, with greater lift power in the updrafts of turbulent winds. The Polk State College culture is one of excellence and achievement. Polk State College allows its students to strive for the best, by offering a multitude of educational experiences and engaging opportunities. As Eagles, students are welcomed on campus by a culture that expects every student to soar to the top. Take a look at the alumni list. There are many prestigious names — and the list grows as more students graduate each year.
Every Polk State student has the power of an Eagle — the power of vision, the power of unlimited potential, and the power of high expectations for academic excellence. This power impacts our city as we strive to be a benchmark of community excellence. The power of Polk State College serves as a key element in what makes Winter Haven and Polk County a preferred place to live, work, play, learn and raise a family.
We are Polk…We are Polk State College and we will continue to soar!
Deric C. Feacher was named city manager of Winter Haven in February 2013. He is also a longtime supporter of Polk State College.