Student-Athletes Honored at Annual Banquet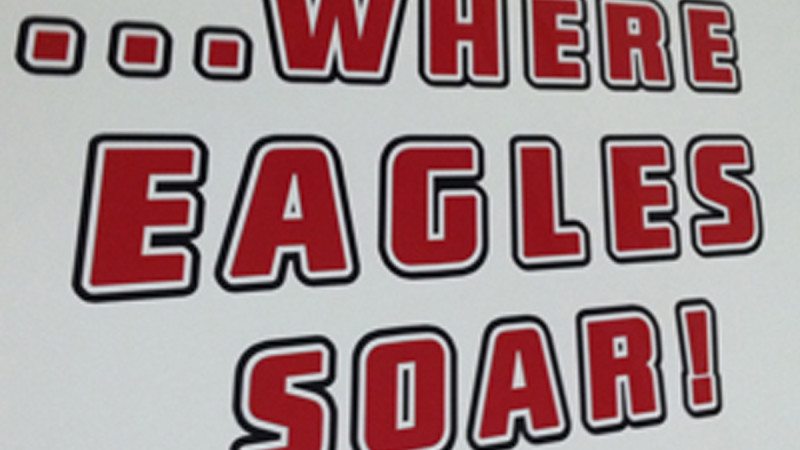 Polk State's Athletics Department honored its outstanding student-athletes Sunday during its annual Awards Banquet.
During the ceremony at the Winter Haven Student Center, the Athletics Department presented a host of awards to its student-athletes, recognizing their academic accomplishments, athletic achievements and contributions to their team and College.
Department-wide awards included:
Female Athlete of the Year — DiannMarie Rivera-Romero, an outside hitter for Polk State Volleyball who in the 2011-12 season produced double-digit kills in 25 matches, including six in a row late in the season. She ranked first on the team with 3.435 kills per set, and in August had a career-best 23 kills against Lake-Sumter. She was also named to the First Team All Suncoast Conference and FCSAA/Region 8 First Team All State teams.
Male Athlete of the Year — Alec Asher, a right-handed pitcher for Polk State Baseball, who helped his team snag its second consecutive  Suncoast Conference Championship last week and the top seed in the state tournament that begins May 3. This season, he led the state in strikeouts with 100 and the state in wins with 10. Asher was named to the Suncoast Conference Sophomore All-Star Team in 2011 and is No. 32 in Perfect Game's list of top prospects in the state. He has signed to play for the University of Tampa after graduating from Polk.
Female Scholar Athlete Award — Megan Mayfield received the award for maintaining a 3.76 grade-point average. Mayfield, a sophomore outfielder for Polk State Softball, also currently has a .280 batting average, .406 on-base percentage, four stolen bases, 25 runs scored and five RBIs. She recently signed a national letter of intent to play for Delta State University, which competes in Division II of the National College Athletic Association's Gulf South Conference.
Male Scholar Athlete Award — Michael Danner, outfielder for Polk State Baseball, has a 3.6 GPA. He has signed to play with the University of Tampa after a career at Polk State that included being named to the All-Suncoast Conference First Team, FCSAA All-State First Team, Academic All-State, and Suncoast Conference All-Star Team. He was also named a Suncoast Conference Top Ten Player.
Also receiving awards Sunday night were Polk State Baseball, which received all-Academic Team for its 3.1 cumulative GPA, and Cecil Threlkell, who received Booster of the Year.
Team awards included:
Baseball
Head Coach Al Corbeil presented Bulldog Awards, which recognizes all-around competiveness, to left-handed pitcher Steven Burnham and catcher Erik Hindmon.
Corbeil cited Burnham's two exceptional years at Polk. This year and last, he was a state leader in ERAs. This season, he has pitched in 25 games, is 2-0 with three saves and has pitched in a variety of roles for his team — from striking out a single player to closing games.  On the other side of the plate, Hindmon has gone the whole season without an error.
"I really don't think we'd be as successful without him behind the plate," Corbeil said of Hindmon.
The team's Blue Collar Award, which honors work ethic, went to Matthew Singletary, third-baseman. Singletary shows up to practice early every day, and often squeezes batting practice in between classes. In his freshman season, he has hit .318, driven in 35 runs and has 16 stolen bases.
The Rising Eagle Award went to second-baseman Conor Szczerba in recognition of his improvements during his two years at Polk, including hitting .429 in Conference play this season, and leading the state in stolen bases with 36, and scoring with 64 runs.
"He's really the catalyst that's ignited our offense," Corbeil said.
The team's MVP award went to Asher.
Basketball
Sophomores Sidney Sanders, Robert Gilchrist and Davon Usher received honors for their outstanding play throughout the season.
Sidney Sanders and Robert Gilchrist were named to the All-Region 8 Team. Sanders played in 30 games, making 30 starts. He shot 37 percent (148-for-399) from the field, 71 percent (89-for-125) from the line, and 26 percent (32-for-121) from the arc. He was second on the team in assists with 106, which was the 14th best total in the state.
Florida State University signee Robert Gilchrist played in 23 games in his sophomore season and averaged 11.8 points per game. He shot 50 percent (121-for-241) from the field and led the team in rebounds with 7.29 per game, which ranked tenth best in the state.
Usher was awarded Region 8 All-Tournament. He played in all 32 games for the Eagles and averaged 8.2 points and 5.5 rebounds per game.
Cheerleading
Polk State Cheerleading was participating in a competition on Sunday, but it handed out awards last week.
Head Cheerleading Coach Brittany Carson presented Shakeva Frazier with a new award this year, the Leadership Award.
"She's a great leader. She really kept everyone together, positive and motivated throughout the season," Carson said, adding that Frazier will graduate May 4.
Polk State Cheerleading also named Morgan Hammett Most Spirited for working to include the cheerleading squad in campus events. Courtney Trudell received Best All Around for her ability to fill in for any other member of the squad. Katana Sappington was named Most Improved for taking the personal initiative to learn tumbling, which she'd never done prior to joining the Polk State squad. Jennifer Dyal received Most Dedicated for her commitment to becoming a "flyer," a member of the squad who is launched into the air during stunts.
Soccer
Head Coach Bill "Tiger" Read presented the Coach's Award to midfielder Jordan Meche. In addition to playing in 18 games in the 2011-12 season, Read said Meche is always eager to support the team off the field, making her a clear standout for the award. While her two years as an athlete are coming to an end, Meche has decided to continue at Polk to study in nursing.
Player of the Year went to fellow midfielder Gloria Gomez, who played 14 games in the 2011-12 season, scoring a total of four goals and one assist, and registering nine points for the season. Gomez in 2011-12 was named to the All-Region 8 Team and an NSCAA Second Team All-American. She was also named to the NJCAA All-South team. Gomez has signed to continue her soccer career at Webber International University.
Softball
Head Coach Jeff Ellis presented the team's Most Improved Award to Kylee Stearns, who has played in 27 games and has 11 hits and four RBIs.
Gold Glove Best Defensive Player went to Jennifer Hamil, who has played in 53 games with 179 at bats. She has 62 hits, 30 RBIs, and a .346 batting average.
Most Outstanding Pitcher went to Courtney Putnam, who has pitched a total of 175 innings with 100 strikeouts.
Most Outstanding went to Sarah Alyesworth, who has played in 51 games, has 58 hits and has a batting average of .372.
Volleyball
In addition to the Female Athlete of the Year Award, Rivera-Romero received her team's MVP Award.
Head Coach German Del Valle also presented the team's Most Spirited award to Sara Alumbaugh, who in 2011-12 recorded her first collegiate kill and had career highs in assists and digs. In addition to her performance as a player, Del Valle said the team benefits from her positivity and ability to motivate others.
Most Improved went to Stephanie Harris, who in 2011-12 averaged 1.69 kills and 0.72 blocks per set and was named First Team All-Suncoast Conference. Del Valle said Harris was instrumental in encouraging her teammates to communicate better with one another on the court.
The team's Leadership Award went to Chloe Boehm, who in 2011-12 ranked 19th in the state with 3.313 assists per set. She also had 171 digs, was third on the team with 0.297 aces per set, and had a career-best 40 assists. Del Valle cited her work to help new players transition to Polk State and the area.
Polk State's athletic programs have a long tradition of excellence. All of its teams boast conference and/or district championship titles, and each year approximately 40 student-athletes earn scholarships to play for four-year institutions upon graduation from Polk.