Start Right Campaign provides school supplies for students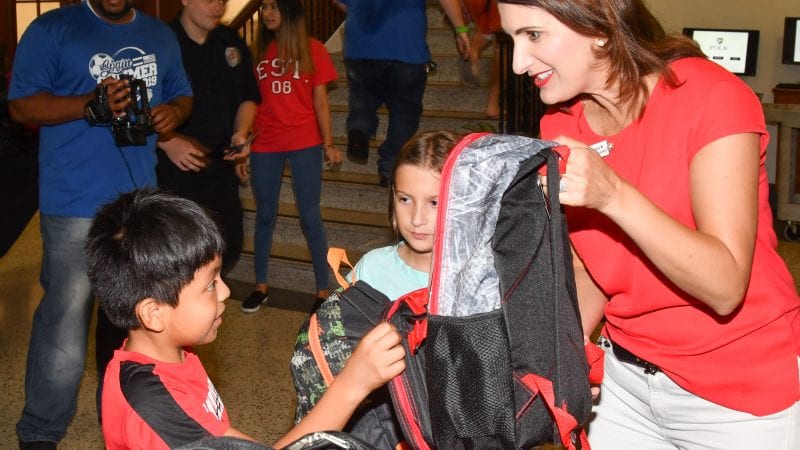 The Polk State College Foundation and the Polk State JD Alexander Center held the third annual Start Right Campaign event Saturday, Aug. 3, in Lake Wales. Students from kindergarten through college received a free backpack stuffed with school supplies.
More than 700 people attended the event, which included food, music, and free haircuts.
The College launched the Start Right Campaign in 2017 to help Lake Wales families provide school supplies to their students and to thank the Polk County community for its support of the Polk State JD Alexander Center.