Spring Registration Underway; Students Should Note Key Dates, Changes Under New State Law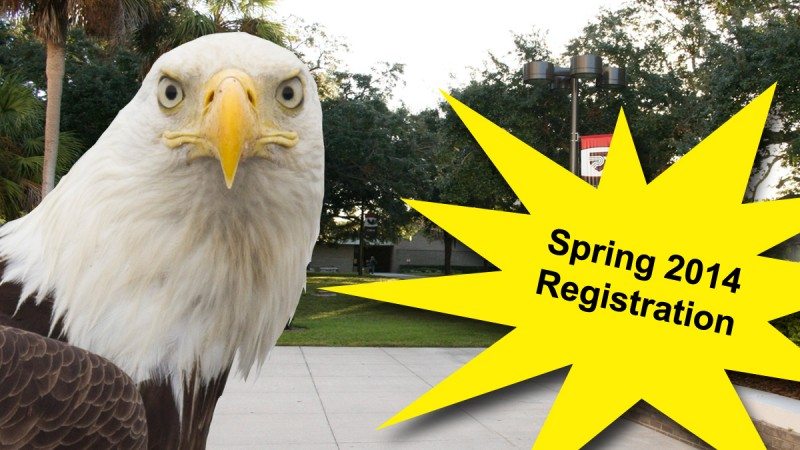 Key dates for spring registration at Polk State College are quickly approaching, as is the start of new state legislation affecting developmental education requirements.
Among the dates students should keep in mind ahead of the new semester:
Nov. 4 — Priority registration for students who have completed at least 30 credits begins.
Nov. 11 — Open registration for all other students, including those who are dual enrolling while still in high school.
Currently enrolled students may register for the spring term through the College's student portal, Passport.
Prospective new students should first submit an online application to the College. After doing so, students will receive an admission letter with information on how to schedule an orientation session, where they will register for their first classes.
Also available online is the College's Admission Guide. The guide provides students with information such as how to apply for financial aid, how to request transcripts, and when to schedule placement testing.
Spring classes begin Jan. 8 and end May 7.
In planning for the spring semester, students are encouraged to begin the financial aid process as soon as possible. The first step is to complete the FAFSA (Free Application for Federal Student Aid), said Student Financial Services Director Marcia Conliffe. The form can be filled out online at fafsa.ed.gov.
Students must submit all financial aid documentation by Dec. 9, Conliffe said. After that date, students will have to pay for their classes up front and be reimbursed after their financial aid is processed. Students may also choose to take classes with a later start date — the College's 12-week session begins Feb. 5, and Fastrack 2 begins March 10. Starting classes at a later date will allow more time for financial aid processing.
Throughout the financial aid process, students should regularly check their Passport accounts. The College sends important financial aid information to students via Passport. Delays most commonly occur because students don't respond to those messages.
The start of the spring semester also marks the start of changes created by Senate Bill 1720. Under that bill, Florida College System institutions, including Polk State, can no longer require certain students to take placement tests or developmental (also called remedial) courses. Even if affected students opt to take a placement test and show a need for remediation, colleges can't require it.
Exempt students include active members of the military and students who began at a Florida public high school in 2003-2004 or later and earned a standard diploma from a Florida public high school in 2007 or later.
Polk State uses the PERT (Postsecondary Education Readiness Test) for placement purposes.
Vice President for Academic and Student Services Kenneth Ross said the College is still recommending students take the PERT, if nothing else so that they have a clear understanding of where they stand in the areas of math, English and reading, and what difficulties they may face as they begin college coursework.
"It's no loss to the student to take the test," he said. "The College doesn't charge for it, and students can take it at any time that's convenient for them at either the Lakeland or Winter Haven campus, or the JD Alexander Center.
"It's worth taking so that students can decide whether they want to take the developmental courses. It's their choice now, but taking the test allows them to make an informed decision."
More information about the PERT, as well as a PERT study guide, is available on the College's website.
For more information related to changes in developmental education, students should speak to an academic adviser.
Students who find they need help in any course should use the College's free on-campus tutoring services through the Teaching/Learning Computing Centers. Tutoring is available for free to all Polk State students in a variety of subjects.