Spots Remain for High School Technobotics Summer Program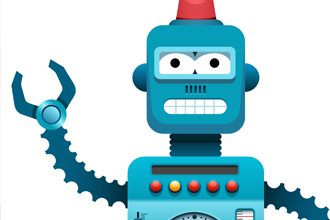 Polk County high school students still have the opportunity to participate in a new program at Polk State College, which promises so much fun that they will hardly realize all the new things learned along the way.
Polk State's TALON Robotics is comprised of three programs all focused on STEM education — science, technology, engineering and math. Spots are still available for High School Technobotics.
Planned for June 18-22 at Polk State's Winter Haven campus, High School Technobotics will include instruction in robotics as well as plenty of hands-on time designing and building robots using the TETRIX Building System.
"The TALON Robotics program will be a fun, hands-on, problem-based, active-learning experience that will expose students to the varying dimensions of robotics," said Naomi Boyer, Polk State's assistant to the vice president for special services.
The program will serve as a pipeline for the planned Technobotics Academy at Winter Haven High School.
High School Technobotics participants will meet from 9 a.m. to 4 p.m. daily at the Polk State Chain of Lakes Collegiate High School Building. The cost is $35. Participants may register by completing the form found at www.polk.edu/trs; the password is summer.
TALON Robotics also includes Eaglebots, a program for middle-schoolers that covers robotic concepts, incorporating competitions and field trips, and Digital Media Technobotics, a program for high-schoolers that will cover pre-production, content capture and post production of digital media projects.
Open spaces are only available in the High School Technobotics portion of TALON.
"With a goal of educational transformation, Polk State is participating in this outreach project to build support systems and pathways that will lead to student success," Boyer said.
For more information about TALON, contact Kelly McDavid at 863.298.6880 or kmcdavid@polk.edu.