Priority registration is open for spring 2022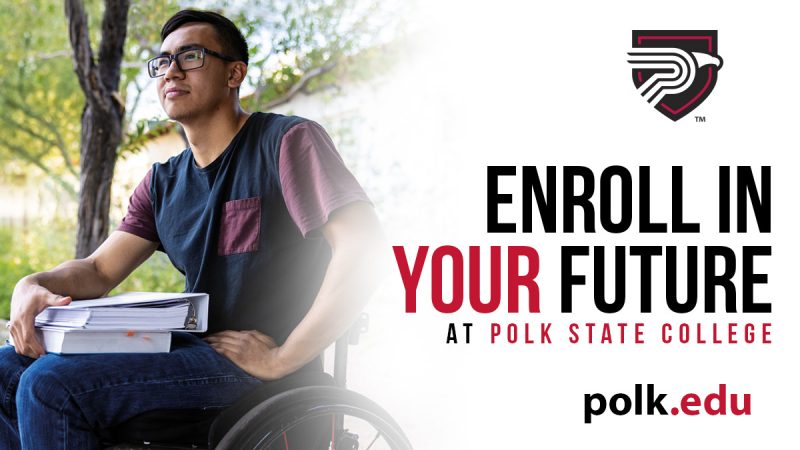 Priority registration is now open for Spring 2022 Semester classes at Polk State College for students who have completed at least 50 percent of their program requirements.
Open enrollment will start on November 1 and classes will begin on January 5.
Students who need assistance with applying to the College, registering for classes, advising, and more, can:
Students who need assistance with financial aid can:
Students can also apply for federal relief funds to pay for classes:
It is important to note that Polk State is in Phase III of its Return to Campus Plan. Anyone who is sick or experiencing any COVID-19 symptoms is instructed to stay home; do not come to campus and contact a healthcare provider. The College also strongly recommends that all individuals, vaccinated and unvaccinated, wear masks or cloth face coverings while indoors on campus. More information is available at www.polk.edu/covid19.