Polk's 28th FallFest Promises All the Community's Favorites: Crafts, EMS Demos, Pumpkin Patch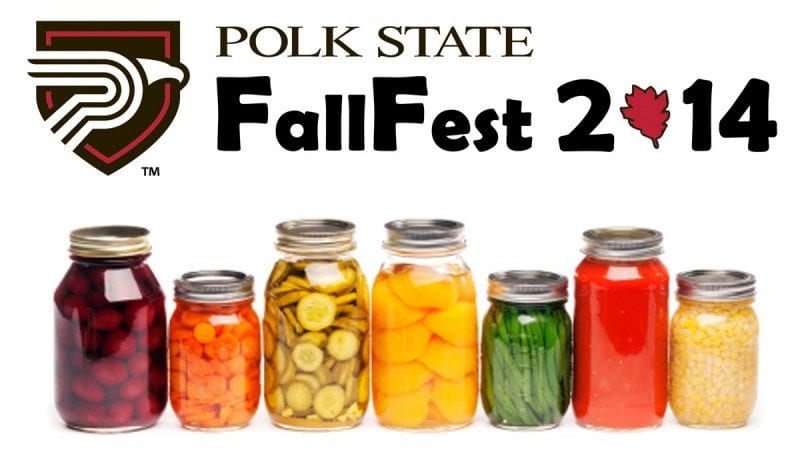 Polk State's annual FallFest, a beloved event now in its 28th year, is scheduled for Oct. 18 from 9 a.m. to 3 p.m. at the Winter Haven campus, 999 Ave. H N.E.
As the community has come to expect, FallFest promises a wide variety of craft vendors, EMS and police demonstrations, a Kids Zone, pumpkin patch, Haunted House, and musical entertainment.
"Polk State has been hosting FallFest for nearly three decades, and people come back year after year because they know that it's an event where they can find truly unique, handmade gifts, great food, and a full day's worth of entertainment," said organizer Lucille Hadley.
"We haven't let Polk County down in delivering a great event in 28 years, and we're not going to start now."
This year's FallFest will offer nearly 200 vendors from across the state and points all along the Eastern Seaboard.
"They're going to be selling everything from jewelry to organic soaps to chocolate," Hadley said. "It's a really eclectic group of vendors."
Many of the College's student organizations will be out and about during the event, offering activities and giveaways. Other standing favorites of FallFest that will again be offered include:
  *   A Kids Zone, complete with LaSertoma's Pumpkin Patch, balloon art, hands-on activities, bounce house, and face painting.
  *   Haunted House staged by Polk State Physical Therapist Assistant students.
  *   Musical performances by Polk State Music students.
  *   Emergency vehicle displays and demonstrations by various fire, EMS and law enforcement agencies.
FallFest is a fundraiser to benefit student organizations and the Polk State College Foundation. Each year, the event draws more than 5,000 attendees.
"If you've never been to FallFest, you should come," Hadley said. "You'd be hard-pressed to find another option for all-day entertainment with no admission fee."