Polk State's "One Billion Rising" Aims to Raise Awareness of Domestic Violence and Women's Rights; Begins Feb. 1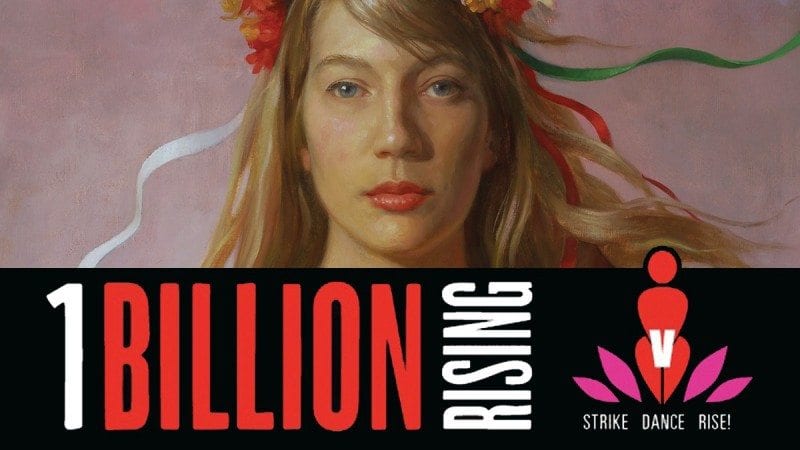 Polk State will host "One Billion Rising," an exhibition to raise awareness about domestic violence and women's rights, Feb. 1-24 at its Winter Haven Fine Arts Gallery, 999 Ave. H N.E.
The exhibit is free to attend and open to the public. Gallery hours are 10 a.m. to 2 p.m. Monday-Thursday.
Professor of Art Holly Scoggins, one of the organizers of the exhibition, said more than 80 works from artists across the country have been submitted so far.
"This exhibition is a huge range of materials and mediums. You will see everything from video, painting, drawing, sculpture, textiles and photography. I believe the artwork will challenge you. The imagery and materials used are unexpected and unique," she said.
The selection process used to build the "One Billion Rising" exhibition is designed to assure that the included works will indeed provoke thought, discussion, and emotions related to domestic violence and women's rights.
"The beauty about this exhibition is that it has been blindly curated by the Fine Arts faculty at Polk State College. We review submissions blindly, meaning we do not know the artists, and we vote on the appropriate works for the exhibition. Because of this, we have a range of works, from established professional artists with thriving careers to emerging artists still enrolled in art school," Scoggins said.
The result of that selection process will be a deeply affecting exhibition.
"This will be a life-changing exhibition. The work you see will challenge you socially and politically, inform you relationally and visually, and stimulate your imagination. This exhibition exposes the gallery audience to artwork that is beautiful yet speaks about our current crisis of violence against women. The exhibition hopes to make a change in the viewers' understanding of the effects of violence against women in our everyday lives, and offer hope that we can change the human condition little by little through the application of art," Scoggins said.
This is the second year Polk State has hosted a "One Billion Rising" exhibit. In 2014, the event raised more than $3,000 for women's causes. All entry fees and donations collected from this year's exhibit will benefit Peace River Center and the Women's Resource Center of Polk County.
"One Billion Rising" is an international effort named after the statistic that one in three women worldwide will be beaten or raped during her lifetime, equaling 1 billion women.
A reception for the "One Billion Rising" exhibition will take place from 5 to 7 p.m. on Feb. 4. The reception is also free and open to the public. Awards will be presented at 6 p.m.
For more information, on Polk State's efforts, visit foundation.polk.edu/onebillionrising, and for the "One Billion Rising" campaign, visit onebillionrising.org.