Polk State's Foege Appointed to Board of Tampa Bay Library Consortium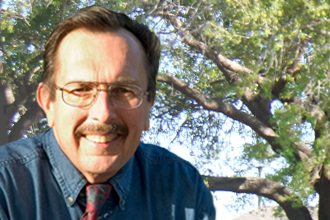 Polk State Lakeland's Bill Foege has been appointed to the board of the Tampa Bay Library Consortium.
The TBLC is a nonprofit library cooperative whose members include seven state colleges, three state university system libraries, 35 private academic schools, colleges and universities, four public school systems, and 41 public and 16 special libraries. Combined, these members serve over 6.3 million people in Florida, more than one-third of the state's population.
The TBLC's mission is to provide West Central Florida with excellent library services.
Foege is director of the TLCC (Teaching/Learning Computing Center) and Learning Resources at Polk State Lakeland.
Polk State maintains full-service academic libraries to serve students, staff and faculty at both the Winter Haven and Lakeland campuses. The libraries on both campuses provide professional reference and research assistance, information literacy instruction sessions, library tours, academically appropriate print and electronic resource collections, interlibrary loan services, circulation services, computer access and assistance, reserves resources, and Internet access. The Polk State Libraries also provide service to the Polk State Airside Center in South Lakeland and Polk State JD Alexander Center in Lake Wales.