Polk State's Annual MLK Celebrations are Jan. 15 and 16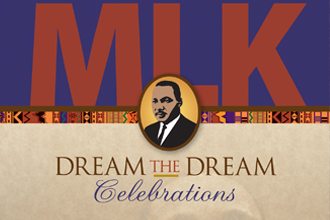 Polk State College will once again celebrate the life of Martin Luther King Jr. with two events in January.
The College's Ninth Annual MLK Celebration Breakfast will take place at 8 a.m. on Jan. 15 in Room 126 of the Fred T. Lenfestey Student Center on the campus of Polk State Winter Haven, 999 Ave. H. N.E.
The guest speaker at the breakfast event will be Katrina Lunsford, a vice president with Fifth Third Bank.
The College's Fifth Annual MLK Celebration Luncheon will be at 11:30 a.m. on Jan. 16 in Room LTB 1100 in the Lakeland Technology Building on the campus of Polk State Lakeland.
To RSVP, please call 863.297.1095 or email Pat Baker at pbaker@polk.edu. For more information, please contact Val Baker, the College's director of equity and diversity, at 863.292.3602 or vbaker@polk.edu.
The deadline to RSVP is Jan. 11.