Polk State's 50th Anniversary Celebration Will Be Sept. 4 in Downtown Winter Haven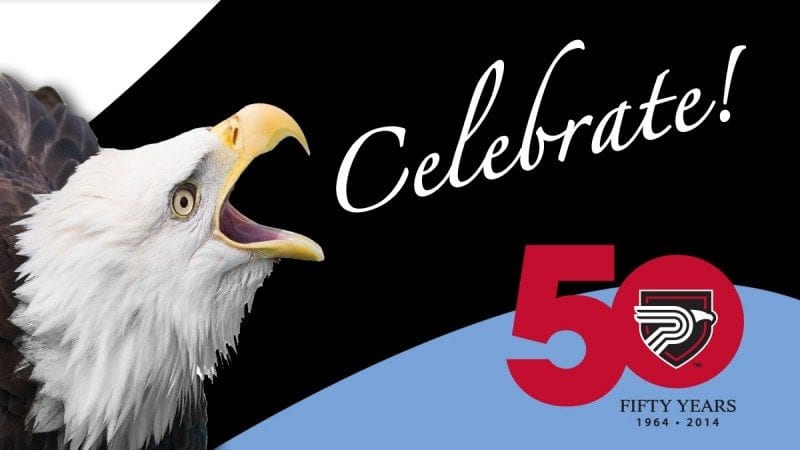 The City of Winter Haven, Greater Winter Haven Chamber of Commerce, and Main Street Winter Haven are hosting a 50th anniversary celebration for Polk State College this Thursday, Sept. 4.
The event begins at 5:15 p.m., when students, alumni, employees, and supporters of the College will gather at the Chamber of Commerce, 401 Ave. B N.W., for a stroll through downtown that will end a few blocks away at the Ritz Theatre.
At 5:30 p.m., the College will be presented with a proclamation honoring its impact on the Winter Haven community.
The evening will also feature performances by Polk State Music students and specials at downtown shops and restaurants. Attendees are encouraged to wear their red and black for shopping discounts.
"We're so excited about this event. Winter Haven is our hometown. We wouldn't be what we are today without this city. To have Winter Haven host a 50th anniversary celebration in our honor — it means so much to us," said Polk State President Eileen Holden.
"This College has touched so many lives, so many generations. I hope that anyone who has ever earned a degree, taken a class, attended a Polk State event, or been touched by this College in any other way will come out and join us as we mark a half-century of service to Polk County."
Polk State College was established in 1964 in Bartow. In 1966, it broke ground on its Winter Haven campus, located on a former city golf course overlooking Lake Elbert. It has since grown to include a second campus in Lakeland and centers in Bartow, Lake Wales and South Lakeland.