Polk State wins seven Awards of Excellence from Association of Florida Colleges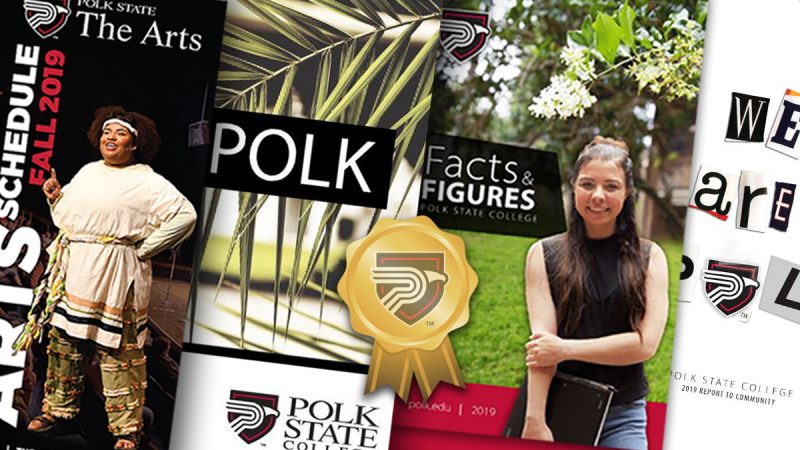 Polk State College's Office of Communications and Public Affairs brought home seven 2020 Awards of Excellence from the Association of Florida Colleges Communications and Marketing Commission, including first place for the second consecutive year for its annual Report to the Community.
The commission's Awards of Excellence is a competition across all 28 Florida colleges in the categories of print design, web design, marketing, public relations, commercials, photography, and more.
"Polk State's Communications Team is second to none," Associate Vice President of Communications and Public Affairs Tamara Sakagawa said. "They are a group of creative professional storytellers who work tirelessly behind the scenes to ensure that the College's story – about the power, impact, and value of higher education – is shared with the community."
Polk State received the following 2020 Awards of Excellence:
Gold
Annual Report: Polk State College Report to the Community 2019, which can be viewed here.
Silver
Newspaper: Full Page Single Unit, Central Florida Health News Advertising
Brochure: Polk State College Facts & Figures 2019, which can be viewed here.
Bronze
Single Sheet Flyer: We have a plan, do you? Student fund flyer, which can be viewed here.
Viewbook/Recruitment Piece: Polk State College Viewbook
Poster Single: Polk State College Theatre Season 2019-2020
Digital Advertising Campaign: Spring Graduation 2020 Billboards