Polk State 'Voices of the People' Performing Arts Series Continues Jan. 19 in Lake Wales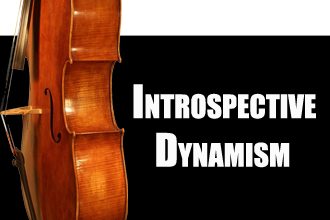 The Polk State College Lake Wales Arts Center will host the second installment of the College's "Voices of the People" performing arts series at 7 p.m. on Jan. 19.
"Voices of the People," a joint effort by the College's Philosophy Club and SALO (Student Activities and Leadership Office) began in November, with an evening that combined poetry and performances by a trio of musicians who have performed around the globe.
The second iteration of "Voices of the People," a night titled "Introspective Dynamism," will again feature world-class talent, including Florida Orchestra Principal Second Violin Sarah Shellman and Mark Harris, a San Diego-based pianist whose resume includes performances in locations from Germany to Los Angeles.
Polk State College Humanities Professor Derek Menchan, an accomplished cellist, Polk State Philosophy Club adviser, and an organizer of the "Voices of the People" series, will also lend his talents to the evening.
All three musicians will play the music of Johannes Brahms. The night will also include readings of the work of Heinrich Heine, a German poet who attained international standing in the early 1800s for his "The Book of Songs," a body of work often set to music.
Menchan said by combining Brahms and Heine, the evening promises to be a "cerebral tour de force."
"No one is unmoved by beauty and the music of Brahms is uncommonly beautiful. It is extremely lush and it elicits emotional responses. The same is true of Heine. His lyric poetry is often set to music, so he had a certain ear for music," Menchan said.
The first "Voices of the People" installment featured the music of Dmitry Shostakovich and poetry of Aleksandr Solzhenitsyn, both of whom persisted in the face of Soviet-era persecution. Menchan said the performances of their work left audience members deeply affected.
"They were moved by the music of Shostakovich and felt it at a visceral level. Many of them were emotionally overcome by their passion for the music. They were excited that this quality of art had been brought to Polk County," he said.
The Polk State College Lake Wales Arts Center is located at 1099 State Road 60 E. Students are free with their ID; tickets for all others are $5, with proceeds going to benefit the Polk State Philosophy Club. Tickets can be purchased at the door or reserved early by calling 863.669.2928.