Polk State to remain in Phase II at start of Spring 2021 Semester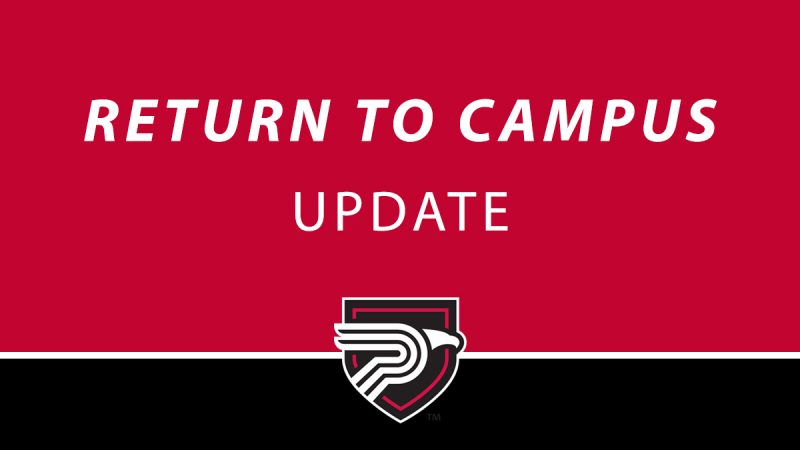 As Polk State nears the end of the fall semester, there have been many questions about when the College will transition to Phase III of Be the Solution: Polk State College's Return to Campus Plan. The COVID-19 directives and local infection rates continue to evolve, and this requires the College to maintain a flexible plan that can be modified as new information becomes available. The Return to Campus Plan estimated that Phase III would begin on January 5, 2021. To reiterate and underscore, this date was an estimate. Given the current local and regional conditions, the College will remain in Phase II at the start of the Spring 2021 Semester. The College will continue to monitor the situation to determine when a shift to Phase III might occur or when it is appropriate to bring more employees and students to campus in a modified Phase II.
Throughout the COVID-19 public health emergency, Polk State's leadership team has placed the health and safety of the College community at the forefront in all planning and response activities. As such, decisions are based on Polk County public health data such as viral positivity rates, local infection rates, hospital capacities, and death rates. The College also regularly consults with local medical and public health experts for additional perspectives, information, and guidance.
Additionally, the College's COVID Response Team tracks self-reported COVID-19 cases within the College community and any possible exposures, and monitors trends in local and regional infection. All of this information is used to determine how and whether the College should move between phases, with regard to the Return to Campus Plan.
The College asks all stakeholders to remain patient and to continue to monitor their Polk State email accounts and the College's COVID-19 webpage for updates regarding the Return to Campus Plan. At this time, it is important that all students, faculty, staff, and visitors continue to follow the College's Phase II health and safety protocols.
Each individual on campus must:
Complete a Centers for Disease Control and Prevention health self-screening for COVID-19 symptoms

before

arriving to campus. If an individual is ill or experiencing any COVID-like symptoms, he or she

should not come to campus

and should contact a healthcare provider. Additionally, the individual should contact his or her supervisor or professor(s), and then complete the College's COVID-19 self-reporting tool.
Properly wear a cloth face covering or mask that covers both the nose and mouth simultaneously. Masks or cloth face coverings must remain on, indoors and out, except when eating, drinking, or when alone.
Practice physical and social distancing and respect and follow all signage to facilitate safety.
Polk State employees must also:
Complete the sign-in/sign-out form when they arrive or leave campus to facilitate cleaning and sanitation.