Polk State to offer variety of food options this fall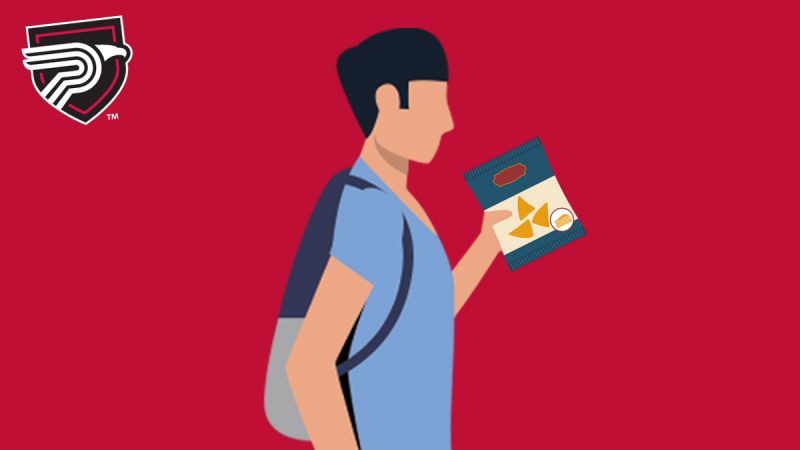 In the mood for food? Get ready for some delicious dining options this fall.
Although Polk State campus cafes have closed, the College will be offering a variety of exciting food options for the Fall 2021 Semester.
Vending Machines
Vending machines at all Polk State facilities will offer a variety of choices including heat-and-eat options such as Hot Pockets® Sandwiches, Tyson® Breaded Chicken Mini Sandwiches, and Campbell's® Soup at Hand®. Healthier options will also be available such as cold sandwiches, hummus, and yogurt, along with snacks like pretzels and trail mix.
Individuals can also quench their thirst with a variety of soft drinks, energy drinks, and water.
Want to request something else? Contact debm@gillyvending.com.
Collegiate High Schools
Polk State's collegiate high schools will provide dining options through local food vendors Mondays through Thursdays for students who are eligible for free and reduced lunches. Collegiate high school students will receive additional information from their principals.
Food Trucks
The College is working with local food truck operators to bring food truck options to the Lakeland and Winter Haven campuses. As plans are finalized, Polk State will share information about the trucks, the menus, and the schedule on www.polk.edu and the College's social media accounts.
Bon appetite!