Polk State to host Disability Awareness Month events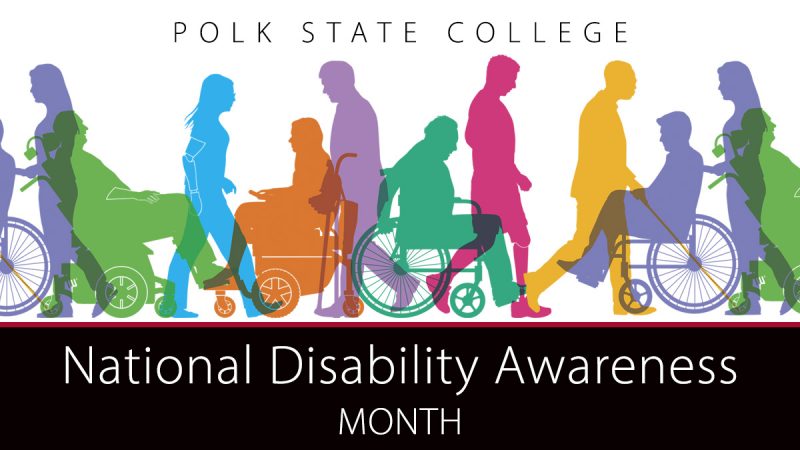 Polk State College will host two events in recognition of Disability Awareness Month.
On October 25, the College will host Careers of Service, a panel discussion from 1 p.m. to 2 p.m. in WLR 102 on the Winter Haven Campus. This event is designed for participants to learn about career opportunities for those who want to work with individuals with disabilities.
The panel will include Annette Bullard, Program Director for the Polk State Occupational Therapy Assistant Program; Simone Evans, Licensed Mental Health Counselor with Peace River Center; and Sabrina Sumpter, Sign Language Instructor. Panelists will talk about their careers, the skills and training required for their professions, and what makes their work rewarding.
Focus on the Person, Not the Disability will be held on October 27 from noon to 1 p.m. in LTB 1124 on the Lakeland Campus. Polk State Director of the Office of Disability and Counseling Services Kim Pearsall will lead an interactive discussion about the do's and don'ts when interacting with individuals living with disabilities.
Each event will include a light lunch.