Polk State to host commencement ceremonies in May, virtual graduation celebration in December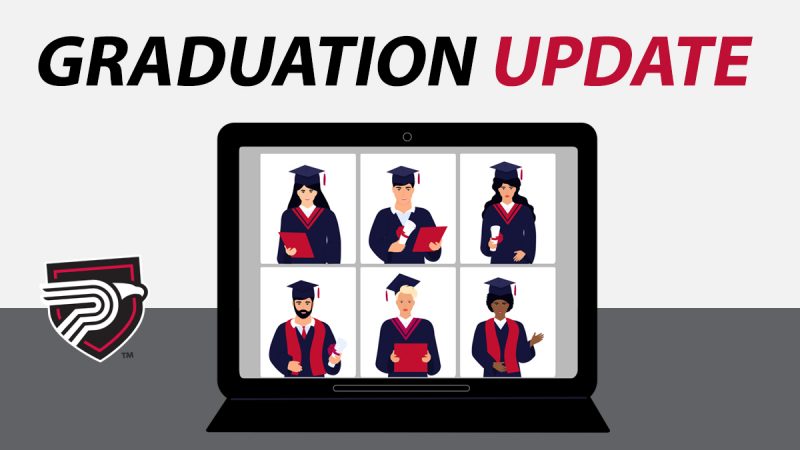 Polk State College will hold commencement ceremonies this academic year and invites the graduates of 2020 and spring 2021 to participate on May 6, 2021. The College will host a virtual celebration on December 10, 2020, for fall 2020 graduates.
The in-person fall commencement ceremony that was scheduled for Thursday, December 10, 2020, will not occur. This decision comes with the health and safety of students, families, and employees at the forefront. Given the ongoing uncertainty presented by the COVID-19 public health emergency, the College determined that it is in the best interest of community health to avoid hosting such a large public gathering.
The College explored several alternatives and determined that it would be best to host a virtual graduation celebration on December 10 at 6:30 p.m., and a series of drive-thru events to allow students to pick up diploma covers, honors cords, and alumni items the week prior to the virtual celebration. Students are asked to monitor their College emails and polk.edu for additional information as it becomes available.
The cancellation of the December in-person ceremony will not impact students graduating and receiving their certificates or diplomas by mail if they meet all graduation requirements.
It is important that students still complete the graduation application, which officially notifies the College of a student's intent to graduate. The application's deadline is Friday, October 30, at 5 p.m. Students may submit their graduation applications through PASSPORT under "Advising." More information about graduation is available online at www.polk.edu/academics/graduation.
The College apologizes for any inconvenience and thanks students and employees for their continued cooperation and patience during this unprecedented public health emergency. The College continues to monitor the COVID-19 pandemic closely and will provide updates via the College's COVID-19 page on polk.edu, College email, and social media.