Polk State Theatre's production of "Silent Sky" to run Feb. 13-16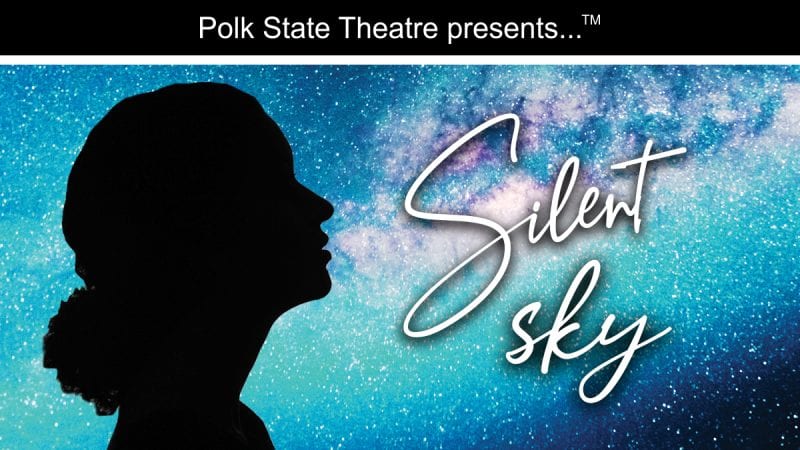 Polk State Theatre's production of  "Silent Sky" will open Thursday, Feb. 13, and explore women's place in early 1900s society and social progress ahead of Women's History Month.
Lauren Gunderson's story follows the life and career of astronomer Henrietta Leavitt, known now for her discovery about variable stars that would lead to the creation of 3D mapping of the universe. But Leavitt, one of many women "computers" paid little money to catalog stars at the Harvard University Observatory, never earned recognition in her lifetime as men claimed the rights to her work.
Polk State's five-member cast, directed by Leeann Haley, will bring Leavitt's story to life on the stage in a one-weekend production through Sunday, Feb. 16. Curtain time is 7:30 p.m. Thursday through Saturday, with Sunday's matinee beginning at 2:30 p.m.
Performances take place at the Polk State Winter Haven Fine Arts Theatre at 999 Ave. H N.E. in Winter Haven. The box office opens one hour before curtain time, but it is recommended that reservations be made in advance online at polk.edu/boxoffice or by calling 863.297.1050.
Tickets are $7 for the public on opening night and $10 for all other performances. Performances are free for all students with a school ID, as well as for Polk State faculty and staff with their College IDs.