Polk State Theatre Students Honored by Theatre Winter Haven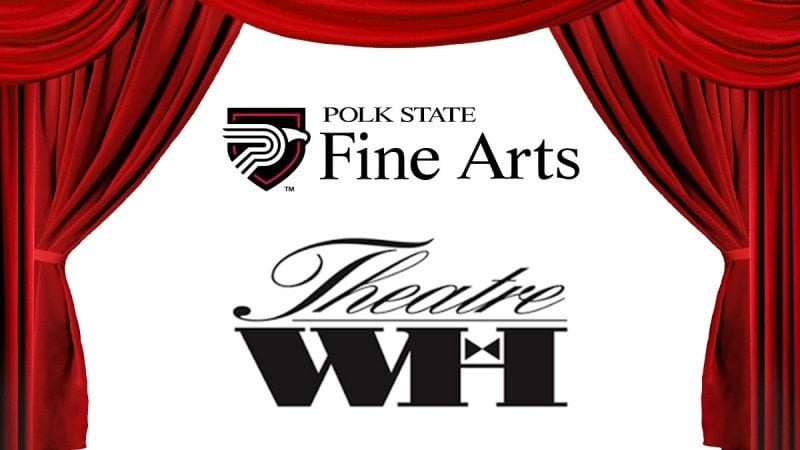 Several Polk State Theatre students were among the honorees at Theatre Winter Haven's 45th Annual Pierrot Awards last month.
The awards recognize excellence in a variety of categories, from acting to set design, during Theatre Winter Haven's most recent season.
"I'm so proud of both our production and performance students that have been recognized in these recent Pierrot Awards at Theatre Winter Haven. These award-winning students are proof positive that we have built a solid bridge with Polk County's award-winning community theatre," said Paul Carbonell, professor of speech and theatre.
The Polk State students receiving awards included:
Kaylee Bledsoe, Best Supporting Actress for her role as Omaha in "Second Samuel." Bledsoe, a resident of Winter Haven, has starred in many Polk State Theatre productions, including "Footloose: the Musical" and "The Learned Ladies" during the 2014-15 season.
Hannah Corlew, the Outstanding Contribution to Summer Mummers Award, which goes to a young person whose contribution to last summer's musical, "Buddy Holly," included a positive attitude, unselfish devotion and willingness to learn. Corlew, a resident of Winter Haven, was a student in Polk State Theatre's Musical Theatre Performance class last spring.
Sarah Ganey, Outstanding Female in a Musical for her role as Winnie Tate in "Annie Get Your Gun." Ganey, of Winter Haven, is an incoming Polk State student who will begin her studies this fall.
Cheyenne Grantham, the Coury Woodard Award, which is given to an outstanding young person who has made significant contributions to Theatre Winter Haven. The Coury Woodard Award is sponsored by the Schultz, Brackett and Fischer families and is given in memory of Coury Woodard, a young man who performed and wrote music for Theatre Winter Haven. Grantham's work at Polk State College has included performing in last season's "Moon Over Buffalo," and working as stage manager for "Moonchildren." Grantham is a resident of Lake Wales.
In addition to the award winners, Grantham and Ashley Kochenburger, a resident of Lakeland, were nominated for best actress awards for their performances at Theatre Winter Haven last season.
A long-serving Polk State instructor was also honored. Virginia Zechiel received Best Featured Actress for her role as Mary Meekly in "Unnecessary Farce." Zechiel has long taught for Polk State's Music Program, and has served as music director for Polk State Theatre's musical productions for the past several years.
A secret committee, whose members attend all plays during a season, choose the Pierrot Award winners.
In addition to Polk State Theatre, Polk State Fine Arts includes Music and Visual Arts, all of which enjoy outstanding statewide reputations.