Polk State Theatre presents "Much Ado About Nothing"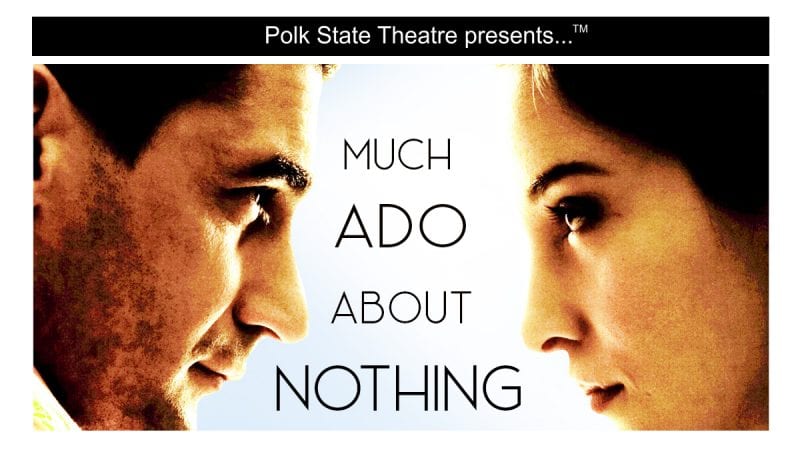 Polk State Theatre's production of  Shakespeare's "Much Ado About Nothing" opens Thursday, Nov. 14, with performances this weekend and next.
The Shakespearean comedy explores love and deception in the 16th century on the island of Sicily.
"This is our seventh Shakespeare production in 10 years and it is a part of our continuing goal to present a combination of classic and modern productions for our students and the general audience," Theatre Program Director Mark Hartfield said.
Polk State's production, directed by Hartfield, will open Thursday with performances through Sunday, Nov. 17, and from Thursday, Nov. 21, through Sunday, Nov. 24. Curtain time is 7:30 p.m. except for Sunday matinees, which begin at 2:30 p.m.
Performances take place at the Polk State Winter Haven Fine Arts Theatre at 999 Ave. H N.E. in Winter Haven.
The box office opens one hour before curtain time, but it is recommended that reservations be made in advance online at polk.edu/boxoffice or by calling 863.297.1050.
Tickets are $5 for the public on opening night and $10 for all other performances. Performances are free for all students with a school ID, as well as for Polk State faculty and staff with their College IDs.