Polk State Theatre Kicks Off Love-Filled Season with "Pride & Prejudice"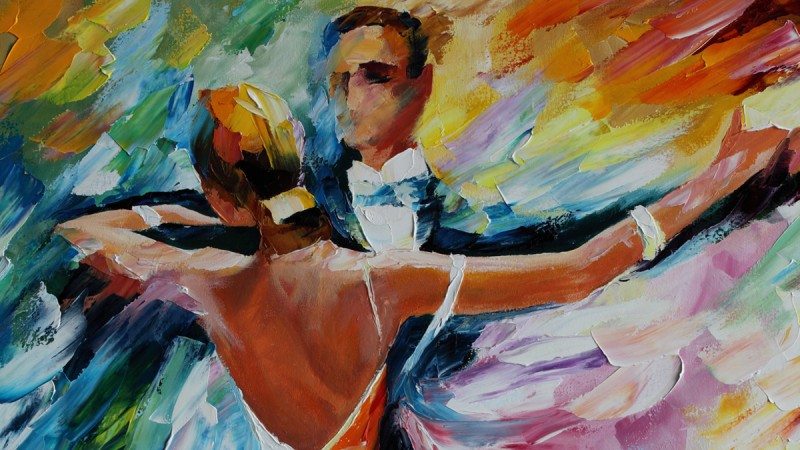 Polk State Theatre will kick off its love-themed season with the Jane Austen classic Pride & Prejudice.
The show will run Oct. 2-5 and 9-12 at the Polk State Winter Haven Fine Arts Theatre, 999 Ave. H N.E. All shows are at 7:30 p.m. Shows are free to College students and employees with ID, and all high school students. Tickets for the general public are $8. The Oct. 2 show is a free preview.
Polk State Speech and Theatre Professor Paul Carbonell said this is the first time the department's performances will follow a season-long theme.
"It reflects a deeper level of planning within Polk State Theatre, and a more cohesive approach to the season among the directors and set designers," said Carbonell, who is the producer of Pride & Prejudice.
For the first themed season, he said, "love" was a natural choice.
"Everyone can relate to love, audience members and performers alike," he said.
"Even our students, who may be inexperienced in romantic love, can channel the feelings of love they have known into their performances. They may be thinking about a beloved grandmother who died, but they're still able to conjure those emotions to connect with their characters."
And for a season all about love, Carbonell added, Pride & Prejudice is a perfect fit.
"This is a timeless romance," he said. "This play and this story will be done forever. It is literally a cornerstone of English literature. It's going to live on for generations, so why not expose our students and our community to it."
Based on Austen's novel, Pride & Prejudice is a love story set among the British upper class of the 1800s. It's an enduring tale full of romance, scandal and humor that inspired a 2005 film version starring Keira Knightley.
Polk State Theatre will put a couple creative twists on the play. For one, it will be performed in an intimate, "in the round" format, with just 115 seats positioned around a platform atop the Fine Arts Theatre stage.
The  setup of the show is meant to complement the delivery of the play. Polk State is using an adaptation by British director Marcus Goodwin. Rather than following a dramatized script, it is performed in a style called activated narrative, which means every word of the story will be acted out.
"Because of the style, we wanted it to be very intimate," said Director Ilene Fins. "For the audience, it's going to feel like they dived right into the book."
Taken together, the staging and style of Polk's Pride & Prejudice may be unlike anything else audiences have experienced, Fins said.
Polk State Theatre's love-filled season will continue with The Fantasticks in November, Brighton Beach Memoirs in February, and William Shakespeare's Romeo & Juliet in April.
Polk State is selling reserved tickets for Pride & Prejudice. To reserve tickets, contact Cultural Events Coordinator Sharon Bevis at 863.297.1050 or sbevis@polk.edu. Only 115 tickets will be available per show; 90 tickets will be reserved, with the remainder available on a first-come basis. Reserved tickets must be claimed by 7:15 p.m. on the night of the show.
All shows will start promptly at 7:30 p.m.; no late seating.
The cast of Pride & Prejudice includes:
Briana Martin of Orlando as Jane Bennet
Kayla Borg of Lakeland as Elizabeth Bennet
Alayna Shumate of Auburndale as Mary Bennet/Miss de Bourgh
Alisha Bermudez of Holbrook, N.Y., as Kitty Bennet/Miss Darcy
Kristen Gonzalez of Lakeland as Lydia Bennet
Andrew Strong of Lakeland as Mr. Bennet
Kaylee Bledsoe of Winter Haven as Mrs. Bennet
Morgan Macey of Lakeland as Lady Catherine/Housekeeper
Gisella Hernandez of Auburndale as Charlotte/Mrs. Hurst/Mrs. Gardiner
Ashley Kochenburger of Lakeland as Miss Bingley
Yusak Comas of Poinciana as Mr. Darcy
Rico Borrero of Poinciana as Mr. Bingley
Ryan Wingfield of Frostproof as Rev. Collins/An Officer
Jared Waters of Winter Haven as Mr. Wickham/Capt. Carter
Patrick Gustave of Winter Haven as Sir Wm. Lucas
Skyler Knopp of Auburndale as Mr. Denny/Jenkins/Jacobs/Col. Fitzwilliam/violinist
Michael King of Winter Haven as Mr. Hurst/Mr. Gardiner
In addition to Carbonell and Fins, the crew for the play includes:
Kent Altman, lighting/sound designer
Lizett Echevarria, assistant stage manager
Mark Hartfield, Lakeland, production manager
Michael King, assistant technical director/carpenter
Bobby Lanier, crew
Robin Lusk, stage manager
Tyler Mathis, rehearsal assistant/crew chief
Orlando Mora, assistant technical director/electrician
Stephen Packard, scenic designer
Laurel Renfroe, choreographer
James Sharp, Winter Haven, technical director
Bonnie Tyer, costume designer
Lionel Wood, properties designer
In addition to Polk State Theatre, Polk State Fine Arts include Music and Visual Arts, all of which enjoy outstanding statewide reputations.