Polk State students and staff urged to take advantage of program to reduce internet costs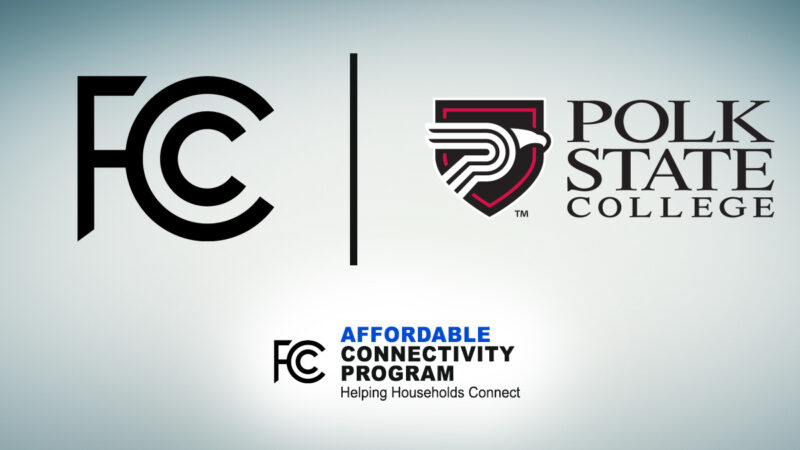 It's not too late for Polk State College students and staff to take advantage of a pandemic-era program that could slash home internet costs.
The Federal Communications Commission's (FCC) Affordable Connectivity Program is a benefit program that makes broadband services more affordable for qualifying households. The stipend is offered by many internet service providers.
The program is available for veterans of the U.S. Armed Forces and surviving family members as well as families who qualify for other state and federal programs such as Supplemental Nutrition Assistance Program (SNAP); Medicaid; Special Supplemental Nutrition Program for Women, Infants, and Children (WIC); Supplemental Security Income (SSI); Federal Public Housing Assistance (FPHA); free or reduced lunch and more. Federal Pell Grants recipients are also qualified.
The program offers a $30 discount on monthly bills, a $75 discount on qualifying Tribal lands, or a $100 discount on qualifying devices. Click here to apply, for information, or to view the list of service providers participating in the program.
Those qualified will receive a confirmation email with verification information. They should then contact their service providers and provide the information. Savings can appear as early as the following month's bill.
Those who qualify will have to recertify annually. Service providers will send a reminder email for recipients to reverify their information before the year is up.
"It took me just 13 minutes to have my provider register me for my $30 monthly discount," said Bob Stack, Polk State Vice President for Institutional Technology and Risk Management and a proud U.S. Navy veteran. "Many of our student households can take advantage of the Pell qualifier. This will be a great service to many of our folks."