Polk State Student One of Only 50 in Nation Selected for Leadership Program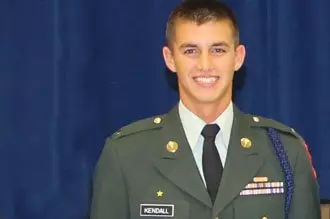 Polk State College student Jordan Kendall will participate in next week's Four Star Leadership Program, a conference led by retired Army Gen. Tommy Franks that accepts just 50 students nationwide each year.
Kendall is the first Polk County resident to be invited to the event.
"I'm really excited and honored to have been selected. I would love to be the best at anything I do, and I'm looking forward to learning how to be a better leader," Kendall said.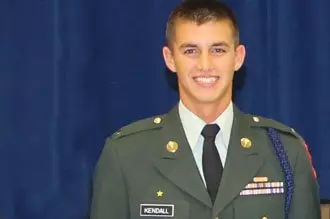 Kendall, 16, is a resident of Winter Haven who is entering his senior year as a home-schooled student. He began taking classes at Polk State a year ago to get a jump on his college education, and has so far completed 24 credits, with three more courses lined up for the fall.
Kendall also participates in JROTC at Winter Haven High School, where he quickly made an impression on his instructors, taking on senior-level projects while still a freshman.
"Jordan is just an extraordinary young man. He's going to make an extraordinary leader one day, whether it's in politics, the military or business. He has a quality about him that you see in one out of every 1,000 kids," said retired 1st Sgt. Ronald Reece, who retired last month as the Army instructor at Winter Haven High School.
It was at Reece's urging that Kendall applied to the Four Star Leadership Program.
Four Star began five years ago and is a partnership between the General Tommy Franks Leadership Institute & Museum, the National Center for Policy Analysis, and Oklahoma Christian University's Academy of Leadership & Liberty.
Each year, 50 students convene at Oklahoma Christian University, where they meet face-to-face with national and international leaders, learning from them the keys to effective team-building, persuasive speaking and problem-solving, among other skills. This year's potential lecturers include former U.S. Attorney General John Ashcroft, Supreme Court Justice Samuel Alito, Sen. Joe Lieberman, and former Arkansas governor Mike Huckabee, among others.
Students are selected for the program based on their academic and extracurricular accomplishments, and must submit an application and video essay. Kendall has a 4.15 grade-point average and more than 380 community service hours volunteering as a lifeguard for the City of Winter Haven, for the Winter Haven High JROTC, and as a math tutor at Polk State.  He is also an All-County swimmer at Winter Haven High.
For his video essay, he chose the topic of school discipline, which has taken on particular importance for him and his family since his older brother, Luke, was the victim of a stabbing at Winter Haven High in 2010.
"School discipline is so important because students have to feel safe to learn," Kendall said.
Kendall's video essay is indicative of his broader goals, all of which involve helping people.
"A lot of times, you have leaders who don't come with a lot of compassion, but Jordan is the perfect combination of leadership and compassion," said Jordan's father, Dean Kendall.
After high school, Kendall has is sights set on the U.S. Coast Guard Academy, where he would pursue a degree in mechanical or naval engineering. Kendall just completed the highly selective Coast Guard Academy Introduction Mission (AIM), a one-week summer program for high school students interested in the Coast Guard.
Kendall came away from that experience even more certain that the Coast Guard  — which combines his interest in military life with his "passion for people" — is right for him.
"I have a lot of respect for anyone in the military. I just have no words to describe the respect I have for those who are willing to put themselves out there for other people," Kendall said.
"I want to help people face-to-face. In the Coast Guard, you get to really see the help you're giving to people."
Kendall is also considering attending the U.S. Merchant Marine Academy.
In his senior year, Kendall will serve as a company commander for the JROTC and captain of the Winter Haven High School swim team. He plans to put what he learns at Four Star to use right away in those roles.
"I like to motivate people. I hope I to learn skills that will help me guide my team and company even better," Kendall said.
Kendall's selection to the Four Star program has earned him recognition from U.S. Rep. Dennis Ross, R-Lakeland, who sent a letter of congratulations to Kendall.
"Not only are you one of 50 students nationwide selected to attend, but you are the first Polk County resident to achieve this distinct honor. This recognition is a direct result of your commitment to leadership and service, and Polk County is very proud of you," Ross wrote. "I know that with leadership skills and a work ethic like yours, a very bright future lies ahead."