Polk State Student Named Coca-Cola Silver Scholar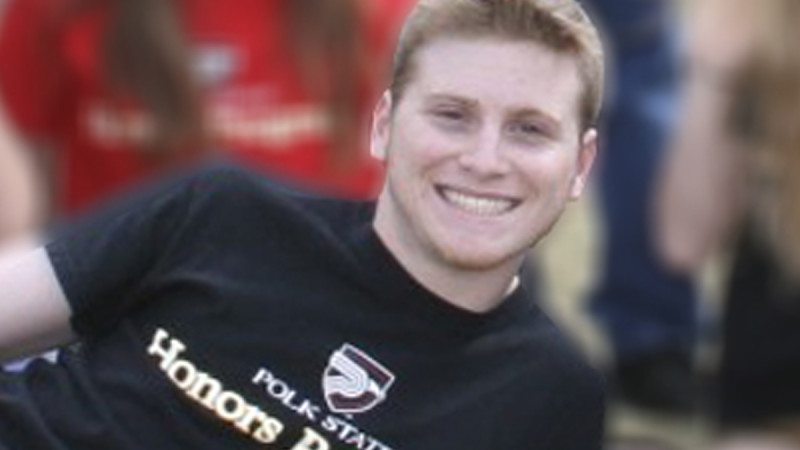 Polk State student Jacob Wilson has been selected as a 2013 Coca-Cola Silver Scholar, a distinction awarded to only 50 students each year.
Wilson was selected for the award based on his scores in the All-USA Community College Academic Team competition. This year, the competition drew 1,800 applications.
Wilson, 18, a resident of Lake Alfred, will receive $1,250 and will be recognized at Phi Theta Kappa's 95th Annual Convention in San Jose, Calif., in April. Phi Theta Kappa is the international honor society of two-year colleges.
Wilson began dual enrolling at Polk State during his junior year at Winter Haven's Oasis Christian Academy, earning college credits that helped him become valedictorian of his senior class.
He will graduate from Polk in May with his Associate in Arts degree and will transfer to the University of South Florida to study Biomedical Science. He plans to ultimately become a physician's assistant.
At Polk, in addition to being a member of Phi Theta Kappa, he serves as the vice president of Polk State Winter Haven's Honors Program Student Council.
Polk State Phi Theta Kappa Adviser Penny Morris said Wilson is the first student to receive this honor since she began teaching at Polk State 14 years ago.
The Polk State Honors Program offers smaller, more rigorous classes, field trips, priority registration, and numerous scholarship opportunities. To qualify for the program, students must meet certain GPA requirements or score highly on tests such as the ACT or SAT.