Polk State Steps Up With Alternative to Cancelled Summer Robotics Program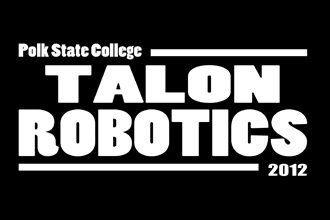 The sudden cancellation of the University of South Florida's Gifted and Talented Program in Lakeland has left local middle-school students in a lurch.
However, a comparable program at Polk State College will help fill the gap.
Polk State's first-ever TALON Robotics program promises exciting, cutting-edge curriculum to middle- and high-school students. The middle-school portion of TALON is called Eaglebots.
Eaglebots participants will use LEGO League Robotics kits to design, build and program their own robots, and will test their robots against others in team competitions. Led by instructors from the Polk County School Board, students will also receive instruction in STEM education (Science, Technology, Engineering and Math).
In addition to their classroom work, students will take field trips to Valpak, a St. Petersburg-based paper manufacturer where the use of robotics is widespread; Winter Haven Hospital, where students will learn about the da Vinci Surgical system; and Polk State's Airside Center, where students will tour the College's manufacturing and engineering lab.
Eaglebots is for students entering the seventh and eighth grades.
"Eaglebots provides a challenging yet engaging experience that connects advanced, integrated STEM learning to the world of work and future careers. Polk State College is excited to be offering an affordable, summer enrichment experience," said Naomi Boyer, Polk State's assistant to the vice president for special projects.
Eaglebots will be offered from June 18-29. Students will be supervised from 8 a.m. to 5 p.m. daily; instruction will take place from 9 a.m. to 4 p.m.
The cost is $395, which includes lunches and transportation for field trips. Transportation to and from the College is not provided.
Eaglebots has limited openings on both Polk State's Lakeland and Winter Haven campuses. Those interested in participating are encouraged to register immediately using the application at http://tiny.cc/5rkwfw.
Also as part of TALON Robotics, Polk State is offering High School Technobotics, which will include instruction in robotics complemented by the hands-on designing and building of robots using the TETRIX Building System. High School Technobotics will serve as a pipeline for the planned Technobotics Academy at Winter Haven High School.
High School Technobotics will meet from 9 a.m. to 4 p.m. daily from June 18-22 at the Polk State Chain of Lakes Collegiate High School building on the Winter Haven campus, 999 Ave. H N.E. The cost is $35. Participants may register by completing the form found at polk.edu/trs; the password is summer.
For more information about TALON, contact Jayne Bell at 863.297.1025 or nboyer@polk.edu.