Polk State Soccer Players Get Their Kicks at Spring Fling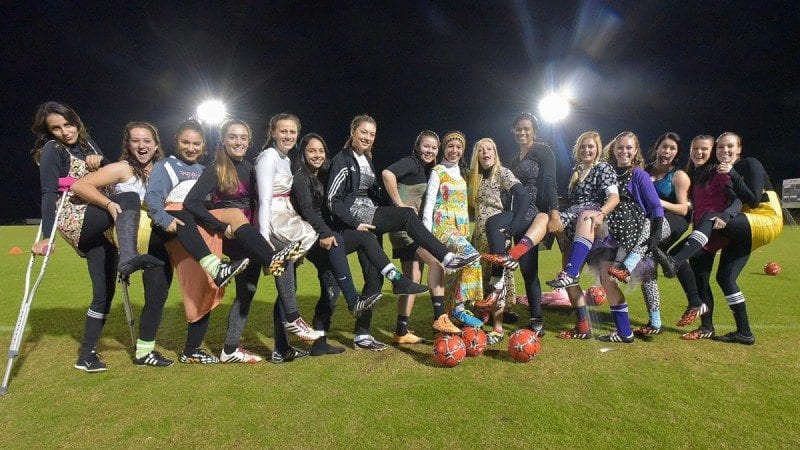 What shoes go best with formal dresses?
Soccer cleats!
That's what Eagles soccer players wore for Spring Fling on Feb. 1 at the Lake Myrtle Sports Complex in Auburndale.
Starting at 12:01 a.m., the event kicked off the team's spring season.
Under NJCAA policies, spring training other than conditioning and weight training cannot start until Feb. 1.
"We thought it would be enjoyable to take advantage of that date falling on a weekend and kick off our spring season with a themed practice the minute it became February," said Head Coach Steve Linamen.
"So we allowed the team to train in formal dresses and crowned our Queen of Spring based on attire, 'stupid human tricks,' and on-field performance during the small-sided games."
The tricks included juggling, singing, tumbling, break dancing, and baton dancing.
The event gave the team a chance to have a little fun on the field before spring fitness testing this week, when players jump back into serious training.
"Overall, it was a great time to enjoy each other and remind everyone that the game doesn't have to be serious all the time," Linamen said.
The Eagles' spring soccer season runs until April 30 and includes exhibition games against several schools, including Eckerd College and Florida Southern College.