Professor Morrison Made "Personal Connections With Her Students"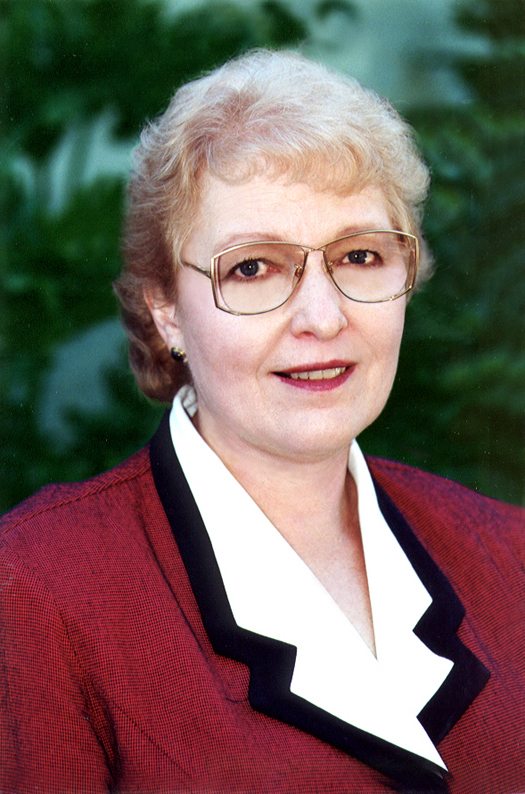 Longtime Polk State Mathematics Professor Cheryl Morrison died Tuesday at Moffitt Cancer Center, leaving behind a legacy of tireless commitment to the College.
Morrison began her 27-year career at Polk State in 1984, repeatedly proving her dedication to students as individuals and the College on a campus-wide level.
In her classroom, Morrison made it a point to learn each student's name within the first few minutes of the first class of the semester. Fellow Mathematics Professor Paul Pletcher said she used memory tricks, associating a name with a mental image, to make quick personal connections with her students.
"She knew that making a personal connection with her students would show them that she cared, that they weren't just numbers in a class," Pletcher said.
That eagerness to connect with her students was not limited to first-day interactions. Pletcher said she looked for ways to make her curriculum applicable to students' everyday lives, and she was always available to help students.
"She kept more than just office hours. She was very student-friendly and very accommodating. She wanted her students to be successful," Pletcher said.
While always concerned with each student as an individual, Morrison also sought ways to help the College's collective student body. The best example of this being the instrumental role she played in the College establishing what is now its Winter Haven TLCC (Teaching, Learning, Computing Center).
In the late 1980s, the College lacked a central location for tutoring, testing and the viewing of videos and slides — and eventually, the use of computers. That changed with the creation of the TLCC located in the Winter Haven Learning Resources Building, a project Morrison enthusiastically worked to support.
With the TLCC in place, students studying everything from humanities to nursing had a one-stop shop for the extra help they needed in class.
TLCC manager Gerry Hubbs said Morrison was always a regular to the TLCC, even years after it was established.
"She would come in and tutor students, whether they were students of hers or not," Hubbs said.
Hubbs grew to know Morrison well through the years. Morrison had a nurturing spirit, she said. A married mother of two, Morrison also cared for her elderly mother.
"She was just very warm and caring," Hubbs said.
Mathematics Professor Carolyn Horseman agreed, and recalled the support Morrison offered to her when she started working at the College in 2006.
"She was so willing to share whatever she had. When I would start a new course, she would open up her file cabinet and just give me piles of materials that she had developed. She was willing to share everything she had to help a colleague," Horseman said.
Polk State President Eileen Holden said the College is grateful for the impact professors such as Morrison make every day.
"At Polk State, student success is the foundation of everything we do — and our faculty members play a huge role in student success. After all, it is our faculty members who ensure that our students master the curriculum that leads to the degree that will forever change their lives," Holden said.
"Professors such as Cheryl Morrison, who take the time to know their students on an individualized level, are a truly precious resource and we are so thankful for the impact they make at Polk State each and every day. Professor Morrison will be missed."
A funeral service for Morrison is planned for 2 p.m., on Saturday, at Grace Lutheran Church in Winter Haven. In lieu of flowers, her family asks that donations be made to the American Cancer Society.