Polk State Recognized as a Model of Efficiency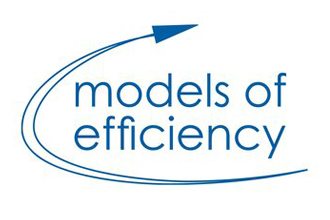 Polk State College's streamlined graduation process has landed it among University Business Magazine's Models of Efficiency honorees.
University Business is the most widely received and most regularly read publication for higher education leaders at both two- and four-year institutions across the nation. For the past several years, its Models of Efficiency program has recognized administrative offices at colleges and universities that have achieved improvements in efficiency through the use of technology or business processes. The changes made must save resources, improve performance in student services, and must be replicable at other institutions.
Polk State College was selected for an overhaul of its graduation application process. In years past, students submitted paper applications, which were reviewed by an adviser who then had to manually enter their information in a database. Then a graduation coordinator would review the information again before the application could be approved.
About a year ago, the College switched to an online process that has resulted in saving 1,600 hours of advising time and 600 hours of clerical work each year — all of which equates to tens of thousands of dollars saved annually.
The changes were vital given the College's growth in recent years. With a growing number of graduates, more pressure than ever was weighing on the existing system of processing graduation applications, said Kathy Bucklew, director of student enrollment services and registrar.
Bucklew said in the last five years, the number of students who graduate from Polk State annually has more than doubled.
In addition to easing the load Polk State's graduation process experienced from the College's growth, the overhaul of the process has had a number of other benefits.
For one, Bucklew said, the automated process makes it significantly easier to communicate with students who have outstanding requirements standing between them and graduation.
"Say we wanted to send an email to all Nursing students who had applied to graduate but had an outstanding requirement. In the past, to send an email of that nature would have taken three days. Now it takes about six minutes," she said.
The ability to quickly determine what loose ends need to be resolved before graduation, and the ability to more efficiently communicate those issues to students, is also helping the College to increase the number of students who are completing their degrees, Bucklew said.
The improved graduation application process and its ability to help more students graduate fits into the College's participation in Graduate Tampa Bay, a regional initiative to increase college-graduation rates.
More about Polk State's Models of Efficiency honor can be found here: www.universitybusiness.com/moe/article/streamlined-graduation