Polk State Receives $900,000 from National Science Foundation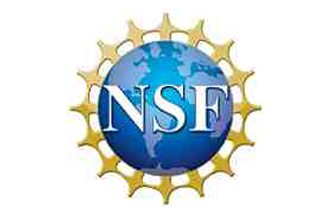 Polk State College has been awarded a $900,000 grant from the National Science Foundation to fund one of its many initiatives related to STEM — Science, Technology, Engineering and Mathematics — education.
The Arlington, Va.-based National Science Foundation is an independent federal agency that funds nearly 20 percent of federally supported research conducted by colleges and universities. Each year, it awards nearly 10,000 grants to proposals that are deemed the most promising through a rigorous and competitive review process. NSF-funded researchers have won more than 190 Nobel prizes, and the list of NSF-supported advances include the Internet, Doppler radar, bar codes and artificial retinas.
Polk State received the grant through the NSF's Advanced Technological Education program, which focuses on the education of technicians for high-tech fields. The ATE program places an emphasis on two-year colleges.
According to the NSF, more than 250 proposals have been submitted to the ATE program in the current fiscal year. About 60 of those proposals have received funding.
The College's award, effective Aug. 15, will fund the conversion of its Engineering Technology associate's degree to an Open Entry/Open Exit format. Under the Open Entry/Open Exit model, students will complete computer-based coursework and hands-on lab requirements at their own pace and according to their individual schedules.
The Engineering Technology degree prepares students for careers in manufacturing, an industry that is continually advancing, adopting new technologies that demand higher levels of education and training from employees.
However, manufacturing employees often work shifts that hinder them from attending traditional face-to-face classes.
The new Engineering Technology degree will resolve that issue for the region's manufacturers; the College is partnering with area manufacturers in the development of the program to ensure it meets their needs.
"We will take all the content of the Engineering Technology degree and modularize it so that it becomes a series of self-directed learning objectives," said Polk State Engineering Technology Program Director Eric Roe. "Students will step through those modules at a pace and schedule that suits them."
Under the new format, Roe added, Engineering Technology instructors will serve as mentors, not delivering lectures and making assignments as in a traditional class, but augmenting the instruction students receive through their coursework and lab experiences.
"We're not removing the faculty member from the equation. They will still be there and still interact with students, but we will be requiring more initiative from the student," Roe said.
The degree will be the first of its kind in the state and will be among the College's first completely online degree offerings.
"We are setting the example that other colleges will follow," Roe said.
Roe said the conversion to the Open Entry/Open Exit format will begin in the spring. Also, the Open Entry/Open Exit format will enhance training provided through Polk State Corporate College's Advanced Manufacturing Institute.
As part of the Open Entry/Open Exit project, the College will collaborate with the Polk County School Board, thereby strengthening connections between public school career academies and the College. For example, career academy students will have access to the online instructional materials and the College will offer public school teachers professional development opportunities.
The Open Entry/Open Exit Engineering Technology degree is just one example of Polk State's STEM initiatives. Others include the recent revamping of its Digital Media degree program, the addition of a Business Information Technology concentration to its Bachelor of Applied Science degree, and exploration of a degree in aviation that would offer tracks in unmanned piloting, maintenance and data analysis.
Polk State President Eileen Holden said the College is committed to offering cutting-edge STEM opportunities to its students.
"Our state and our region have spoken loud and clear: STEM must be a focus throughout the educational pipeline. This announcement represents another example of the profound connection between our county's aspirations and one of its greatest assets, a vibrant state college. We share a vision for the future, and Polk will make that vision a reality," she said.
In addition to its Engineering Technology degree and its Advanced Manufacturing Institute, Polk State houses the Banner Center for Advanced Manufacturing. The Banner Center for Advanced Manufacturing is funded by Workforce Florida Inc. and provides curriculum, training, education, and certification resources, and support for the continuation and expansion of Florida's Advanced Manufacturing Industries.