Polk State Really Is Polk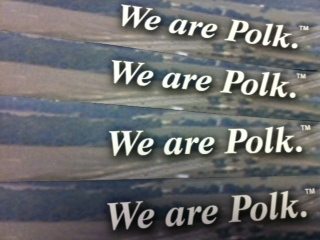 We really are Polk — like, officially.
As part of its 2011 rebranding, Polk State College adopted the slogan, "We Are Polk" to express its deep connection with and tradition of serving Polk County. On Tuesday the phrase took on a whole new level of meaning thanks to a change at the Florida Department of Education's Division of Florida Colleges, which oversees the 28-institution Florida College System.
The Division of Florida Colleges constantly issues reports on schools within the Florida College System, looking at everything from enrollment to university transfers. To identify the various schools in those reports, it uses acronyms or some other short combination of letters — for instance Brevard Community College is identified as BRE, Broward College is BRO, etc., etc., etc.
Polk State was once identified as PCC, and then PSC after it became a state college in 2009.
Well, a problem arose in early July when Pensacola Junior College officially became Pensacola State College — suddenly the same acronym could refer to two different institutions.
On Tuesday, during a Florida College System meeting, Division of Florida Colleges representatives approached Polk State's Kenneth Ross with the situation and asked if he would mind if the College was simply identified as "Polk" in future reports.
Ross, vice president for academic and student services, knew just the answer to give: "I said, 'We are Polk.'"