Polk State Professor's "Unforeseen Light" on Display at Polk Museum of Art Through Dec. 4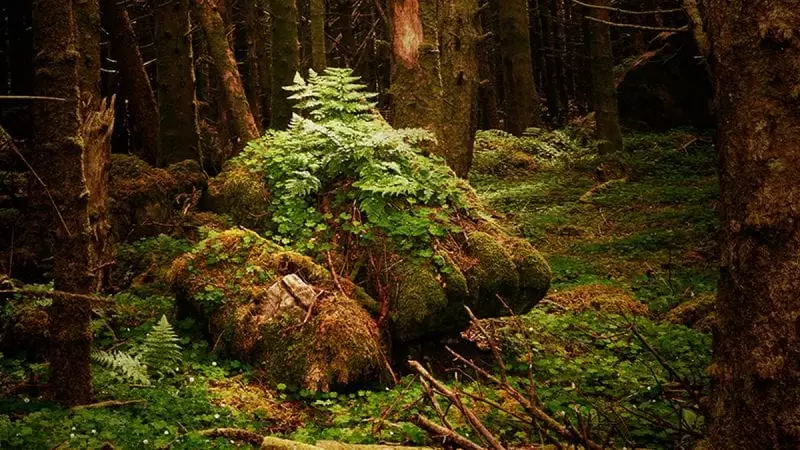 The human eye can see a range of contrasts — and all the beauty they contain — that even the latest-generation cameras can't capture in a single shot. The trouble is, most people rarely stop to appreciate what's right in front of them.
With "Unforeseen Light," Polk State Art Professor David Woods takes those moments of wonder, when the light bounced and faded and gleamed but we were all too busy to notice, and puts them on display. His exhibit will be available to view at the Polk Museum of Art until Dec. 4.
"This is a study in reflection. It's about the light that we can all see, but we don't," said Woods, who has 30 years of experience in photography.
In creating his exhibit, Woods used a practice called high dynamic range photography (HDR), which involves taking multiple shots of an image at various luminescent ranges, or exposures. Doing so allows him to shoot for the full spectrum of contrasts in a single scene, from the darkest shadows to the brightest rays of sunlight.
Back in his lab, using photo manipulation software, Woods combines all those shots and punches up the colors and contrasts as needed, creating a single photo that represents what human beings would have seen with their own eyes. Woods used as many as a dozen images to create some of the photos included in "Unforeseen Light."
Some photographers use HDR to create exaggerated works almost akin to pop art, but Woods prefers a more realistic approach.
"I try to bring to the viewer all the beauty that they walk by every day without ever really seeing," Woods said.
Thirteen images are included in "Unforeseen Light." Subjects include a room, bathroom, and corridor in Lake Wales' long-abandoned Hotel Grand. Through HDR, Woods was able to capture the sunlight streaming through the windows, highlighting even the tiniest cracks in the walls, the dark-blue shadows creeping in the corners, and in the corridor photo, a small rainbow that conventional photographic techniques couldn't reveal.
During a trip to Anna Maria Island a few years ago, Woods photographed a ladder leaning against a dock and an ominous cloud formation over an unusually modern home. He used HDR to highlight the grain of the wooden dock, and the mix of greys and whites in the cloud.
He also found inspiration in a large rock sitting in the middle of a forest in Ireland, during a trip he led last summer for Polk State students. Light streamed through the trees, illuminating the rock and the greenery on its surface. HDR makes it possible for visitors to the Polk Museum of Art to see the ridges in the bark on the trees in the background and the tiniest clovers growing on the rock.
"This is not just about pushing a button," Woods said. "This is about giving an experience back to the viewers."
The Polk Museum of Art is open Tuesday through Saturday from 10 a.m. to 5 p.m., and Sunday from 1 to 5 p.m. It is located at 800 E. Palmetto St. in Lakeland. Admission is free.
Woods will speak with attendees about his work during a coffee reception on Saturday, Nov. 5, at 10:30 a.m.
In addition to Visual Arts, Polk State's arts programs include Music and Theatre, all of which enjoy outstanding statewide reputations.