Polk State Professor Honored on International Stage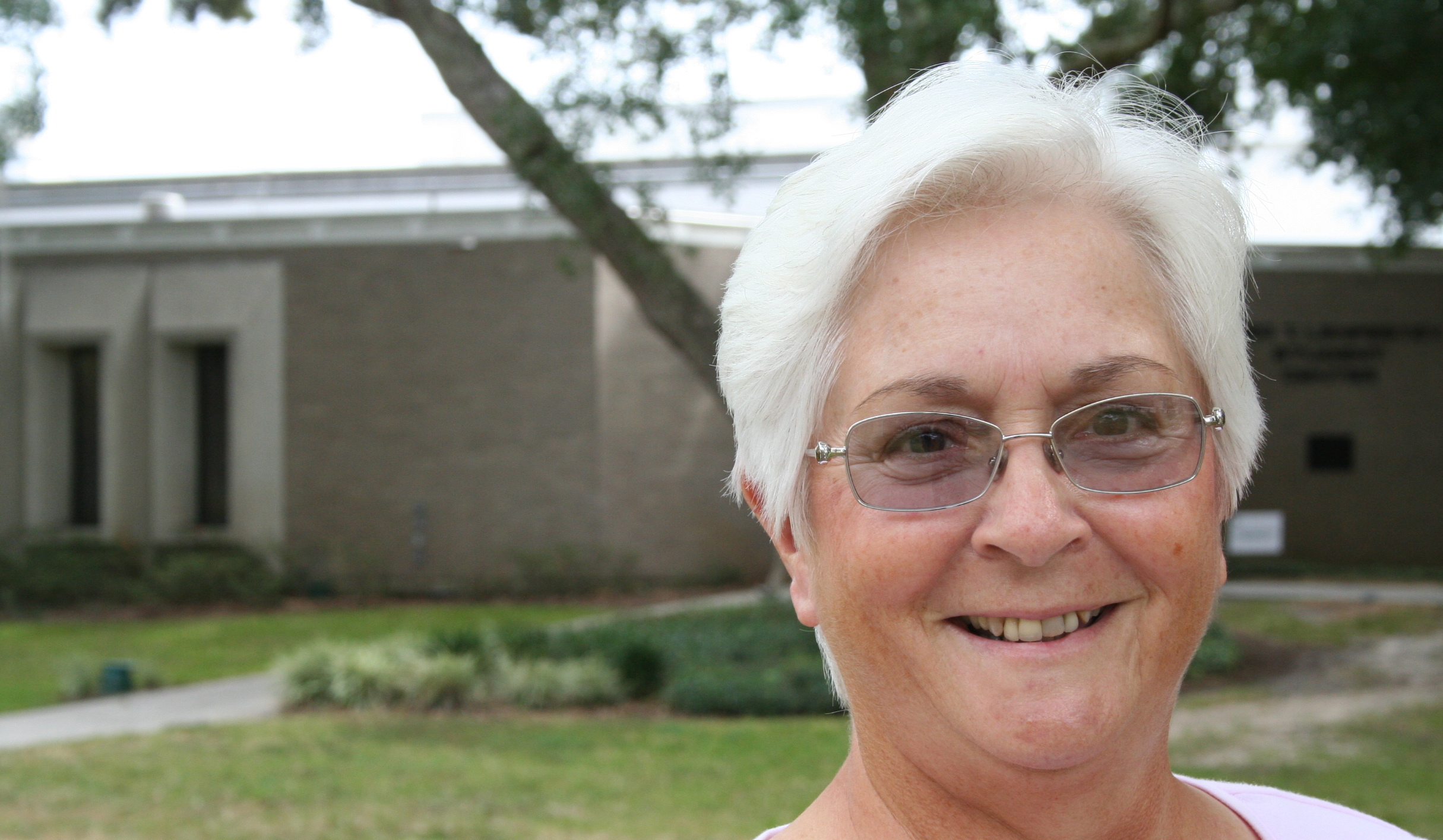 Polk State Professor of Mathematics Carolyn Horseman has received the International Conference on College Teaching and Learning's Award for Innovative Excellence in Teaching, Learning and Technology.
Horseman received the award earlier this year, but was also honored at Monday's District Board of Trustees meeting.
"It's nice to know that someone recognizes all the work I'm doing, but more than that I appreciate what my students tell me — when they thank me for all the materials, how I've helped them, and for me being available to them," Horseman said.
Horseman's award from the ICCTL recognizes her work in online learning. The annual ICCTL each year convenes higher education faculty members, instructional designers, graduate students and administrators from around the world for workshops and presentations.
Horseman, a teacher for 44 years, first began teaching online courses in 2008, at first resisting the change at every turn.
"I was just convinced that students couldn't learn without having the aura of my presence in the classroom," Horseman said.
Since then, she's completely changed her opinion on online courses, finding that students feel more comfortable asking questions via email than in person. Also, in online courses, students are required to participate, whereas in large classroom settings, it's possible for students to hide in the back and avoid participation.
But most importantly, Horseman has realized the opportunities online courses present for students who may not be able to pursue education otherwise.
"We're reaching students that would not be in school. Most of my students online have a job, have children, and they're working at 1 o'clock in the morning. We're reaching a whole population that had no idea they could go back to school," she said.
Horseman currently teaches College Algebra, Intermediate Algebra, Pre-Calculus and Trigonometry online.
Horseman has redesigned two of those courses — College Algebra and Intermediate Algebra — to meet the standards for Quality Matters certifications; her work in revamping the courses was the basis for her ICCTL award.
Quality Matters is a Maryland-based nonprofit that provides tools and training to assure the quality of online and hybrid courses — those that blend online and classroom instruction. Courses that receive the Quality Matters certification must meet detailed standards and pass a series of reviews.
As part of the redesign of her courses, Horseman added student introductions and a course tour to orient students at the beginning of the course; created a "First Assignments" section to help students get off to a strong start; added "Help" and "FAQs" sections; began using unit objectives and reviews to monitor students' progress; provided technical support links and accessibility links, including Americans With Disabilities Act policies and services; and began offering text versions of videos.
Horseman's courses were the first at the College to receive Quality Matters approval.
The changes she implemented to the courses have changed the experience for everyone involved.
"My students are not asking me as many questions about logistics, about how to get from point A to point B, or how to do the homework. I'm spending less time with the housekeeping items and more time teaching, which is significant," she said.
Polk State President Eileen Holden lauded Horseman at Monday's meeting.
"We knew she was an outstanding professor — and we just had to tell the world," she said.