Polk State Presents Two Free Performances by Green-Minded Vocal Trash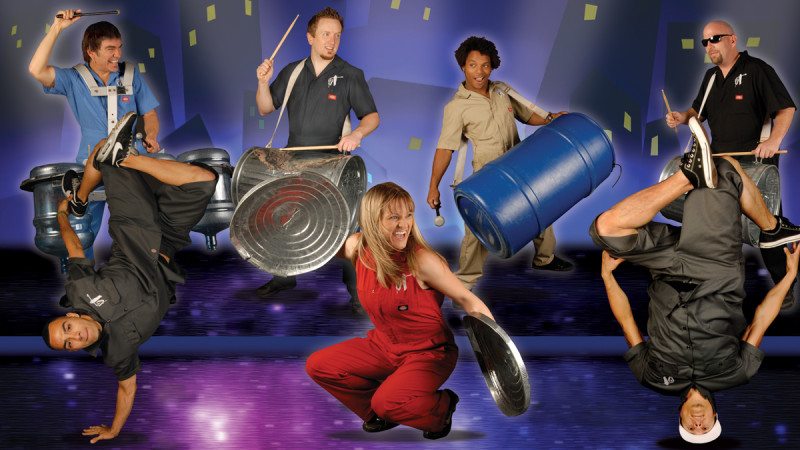 Polk State Lake Wales will present two free concerts by a group that makes music with bottles, buckets and brooms, and bases its lyrics in protecting the environment.
Fort Worth, Texas-based Vocal Trash will perform at 5:30 and 7:30 p.m. on Aug. 15 at Lake Wales High School, 1 Highlander Way. Both performances are free and open to the public.
In addition to the Lake Wales shows, Vocal Trash will also perform for students of Polk State's collegiate high schools at 7 p.m. on Aug. 16 at the Winter Haven Fine arts Theatre. Admission is free.
"Vocal Trash is a fun, high-energy performance group that sings about sustainability and anti-bullying," said Osubi Craig, director of the Polk State Lake Wales Arts Center.
"The College thought they would be a great group to welcome into this community to help our children get excited and ready for a great start to the school year."
Vocal Trash, which has been described as "'Glee' meets Stomp," uses discarded items as instruments, including an old toolbox fashioned into a guitar and garbage can lids as cymbals. Those instruments are used to form the melodies behind green-themed songs about conservation and reducing waste, as well as songs with an anti-bullying message.
Vocal Trash has been performing for more than a decade at venues of all kinds across the country.
Polk State officially opened the doors to its Lake Wales Arts Center, 1099 State Road 60 East, earlier this year after taking ownership of the building from the Lake Wales Arts Council in 2011. The College also operates its JD Alexander Center at 152 E. Central Ave. in downtown Lake Wales.
In addition to providing an array of arts programming at its facilities, the College is committed to enhancing arts opportunities offered at locations throughout the Lake Wales community and beyond.
"Vocal Trash is a great example of a group the College felt could have a positive, fun, educational impact on the kids and parents who attend, and we're excited to support their visit to Lake Wales," Craig said.
For more information on Vocal Trash's performances in Lake Wales, contact the Polk State Lake Wales Arts Center at 863.298.6883 or LWAC@polk.edu.