Polk State partners with Winter Haven, Haines City to offer more access to Wi-Fi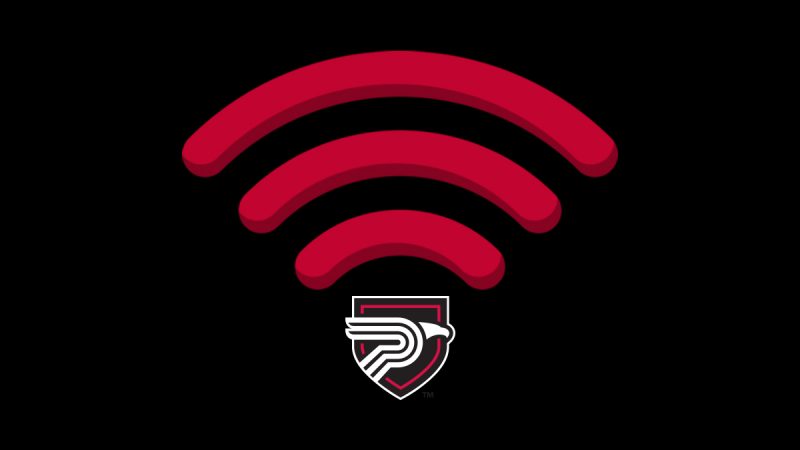 Because some students may have trouble accessing reliable internet at home, Polk State College has partnered with Winter Haven and Haines City officials to set up or boost wireless-access points in various public parking lots in their cities.
This creative collaboration offers free, safe, reliable, and accessible internet options for students as well as faculty and staff. Although these municipalities were working tirelessly to get their operations fully online, they took their time and equipment to help the College and its students.
"It has been a great collaborative project between the cities and the College," Polk State Network Specialist Freddie Acevedo said. "When my supervisor approached me with the request to collaborate with the City of Winter Haven on this project, I was more than willing to dive into it to help our students gain access to Wi-Fi and enhance their success."
In downtown Winter Haven, the parking garage and library parking lot have secured and unsecured Wi-Fi. The password for all secured Wi-Fi networks is MyWinterHaven.
Haines City provides free Wi-Fi access at Haines City Park under PSCHainescity and the password myhainescity.
Additionally, Lake Wales offers free hotspots around the city through CityNet Wi-Fi and Lakeland's SurfLakeland Wi-Fi is free downtown and in select areas of the city. The best signal is around Munn Park, and students using SurfLakeland downtown should note any parking restrictions.
The College is in the process of adding more Wi-Fi access points in campus parking lots and in partnership with other municipalities. When working in a parked car, individuals should keep health and safety tips in mind:
Leave as many spaces as possible between other cars when parking.
Stay inside your vehicle.
Have your driver's license and Polk State student or staff ID in case a police officer asks what you are doing.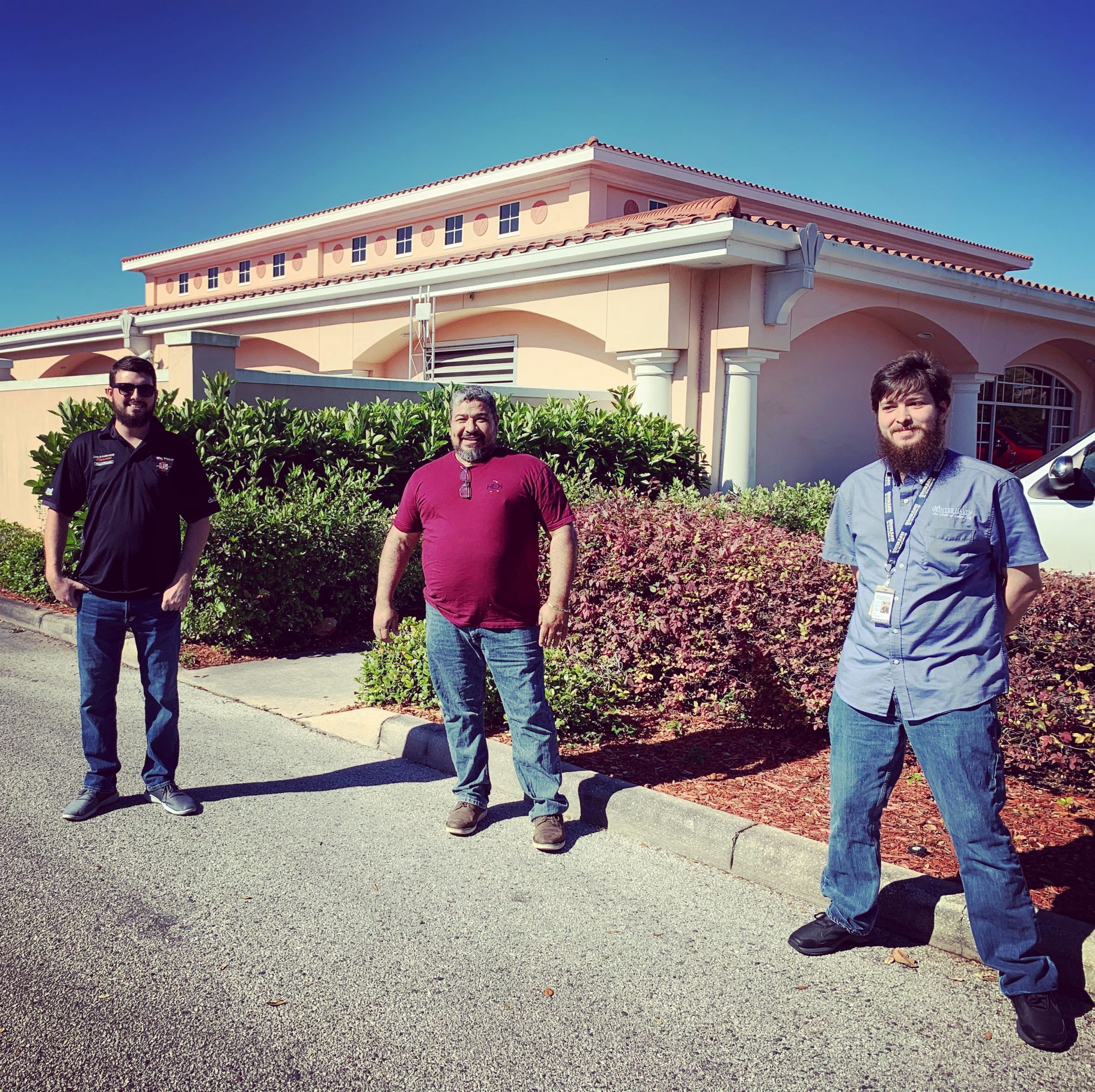 "In times like these, I am reminded of the scene in Gladiator, where Maximus and a group of gladiators are in the middle of the arena, awaiting an unknown enemy.  'Whatever comes out of these gates, we've got a better chance of survival if we work together. If we stay together, we survive,'" said Hiep Nguyen, Smart City Officer with the City of Winter Haven. "One of the great strengths of Winter Haven is our ability and willingness to work together for the benefit of our community. This is going to be vital as we navigate through the challenging days ahead."
Deric Feacher, City Manager of Haines City, shared a similar sentiment.
"It is often stated that education is the great equalizer. During this pandemic, we as a city understand the importance of making sure students who can't go into the classroom still have the ability to learn," Feacher said. "Therefore, we knew it was paramount for us not only to provide this free access to Wi-Fi for college students but all students in Polk County near our facilities."
Feacher explained that expanding Wi-Fi hotspots for students helps expedite larger strategic goals that serve his city.
"We have been working the past year and had within our current budget plans to update some of our facilities with additional Wi-Fi spots.  Our goal is to have internet capabilities for our residents and guests in our facilities and parks," he said.
Bob Stack, Polk State's Chief Information Officer, appreciates the collaborative efforts of the College and local communities and believes the partnerships benefit everyone.
"When I came to Polk State College and joined the Smart Communities and CIO Think Tank, I was grateful to be part of organizations that foster a strong reliance on inter-agency collaboration and problem-solving," he said.
"The ability to quickly bring wireless access to downtown parking garages and parking lots is one example of the benefits of such collaboration," he added. "Instead of working on solving 'my' issues, this team solved 'our' issue."
Acevedo worked hand-in-hand with the City of Winter Haven Information Technology team on the Wi-Fi mission.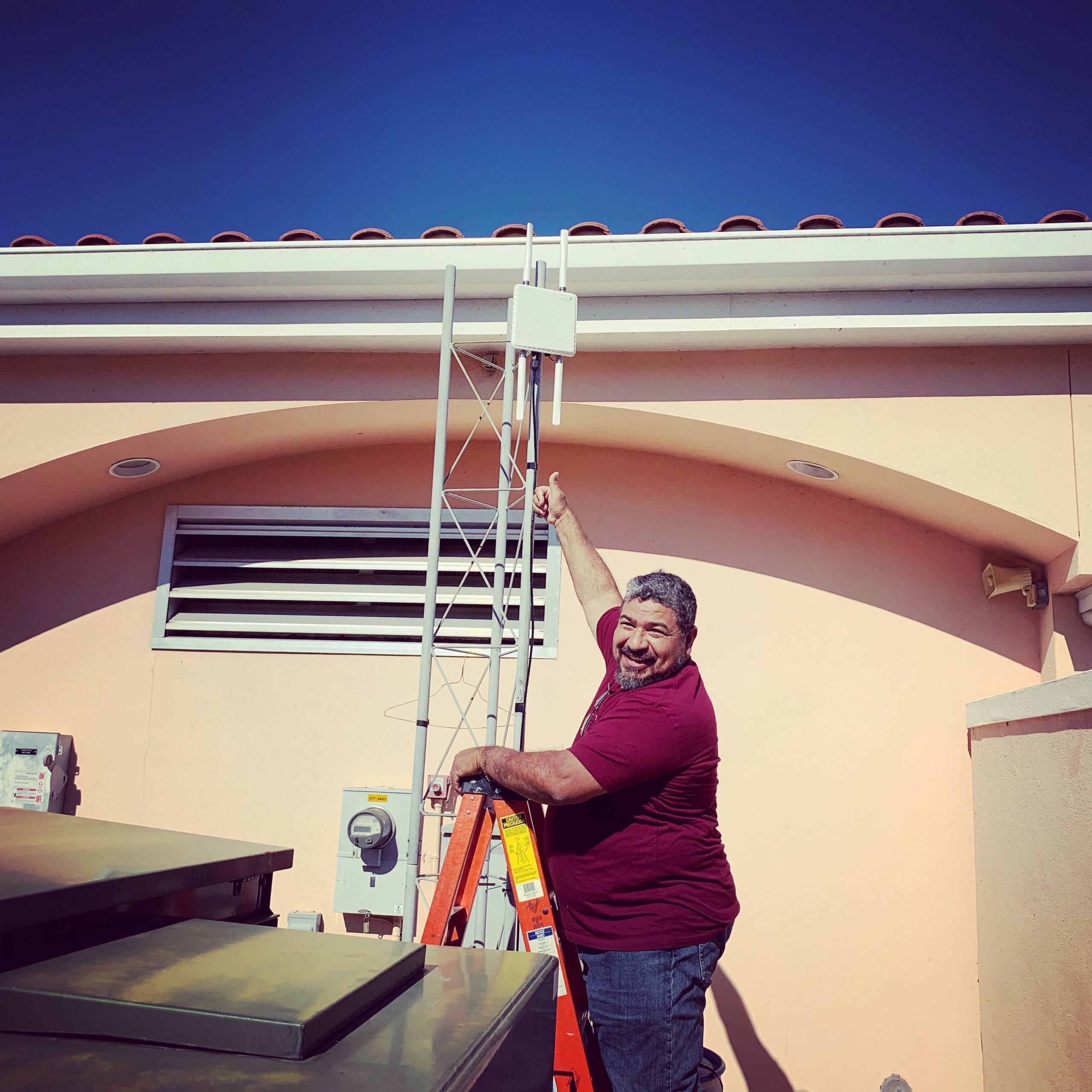 "I always leap at the opportunity to work with other IT professionals to see how things are done in their environment and compare it with how we manage technology."
He called Nguyen a seasoned professional in IT who uses technology to help people and to make things more efficient for the city.
"We were fortunate to have the equipment needed on hand and Hiep had the infrastructure to accommodate our equipment," Acevedo explained.
In these unprecedented times, Polk State is working to find different ways of reaching and engaging students, he added.
"Finding others who share the same passion of helping people is refreshing and helps build a stronger community," Acevedo said.