Polk State Nursing application is experiencing technical difficulties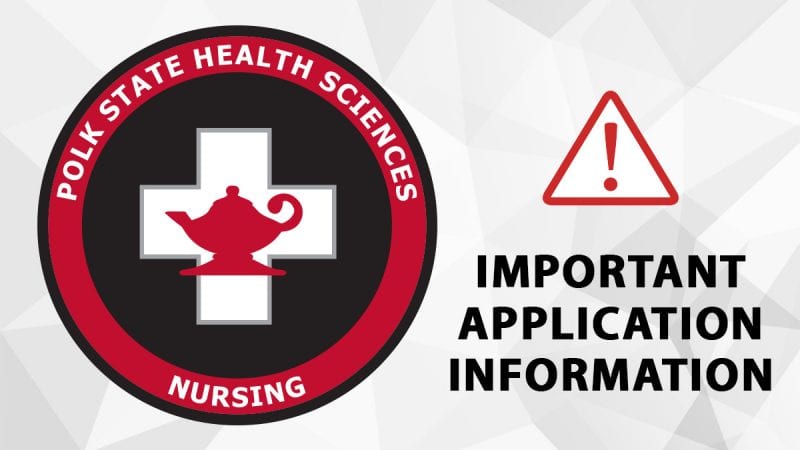 Polk State College is experiencing technical difficulties with processing its applications for the Nursing Program.
Applicants are asked to email registrar@polk.edu with their names, student ID numbers, and descriptions of the technical difficulties they may be experiencing with logging into and submitting the online application.
Applicants who submit emails to the Registrar's Office by 11:59 p.m. Friday, May 31, will have the opportunity to submit their applications despite the May 31 deadline. The Registrar's Office will contact those applicants Monday, June 3.  Polk State apologizes for the inconvenience.