Polk State Music's Winter Gala to showcase student choirs, bands & orchestra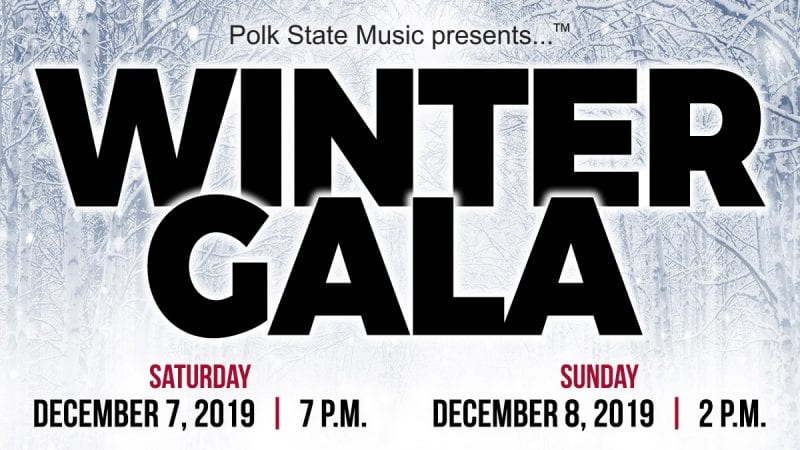 Winter will come a little early at Polk State College, where the Music Department will host its annual Winter Gala concerts Dec. 7 and Dec. 8 showcasing the talents and holiday spirit of students and faculty.
The Polk State Concert Choir, Symphonic Band, Jazz Ensemble, Orchestra, Women's Choir, Men's Ensemble, and vocal groups will perform season favorites with a few festive surprises thrown in.
Shows are scheduled for 7 p.m. Saturday and 2 p.m. Sunday at the Polk State Winter Haven Fine Arts Theatre, 999 Ave. H N.E. Performances are free for all students and Polk State faculty and staff to attend. Tickets are $7 for members of the public and can be purchased in advance at polk.edu/boxoffice.
Audiences will experience the sounds and skills of Polk State's students, who receive a world-class education in music at the College. They hone talent, build experience, and gain confidence through participation in a wide variety of ensembles with performances at the College, throughout Polk County, and beyond.
Seasoned faculty members including Director of Choirs Michelle Manzi, Director of Bands Don West, and Professor of String Ensemble Art Pranno, who are directing this year's Winter Gala, provide students with quality education and musical training.
Polk State Music invites members of the College and the greater community to experience the department's talent as The Arts closes its fall 2019 season with the Winter Gala.