Polk State Mourns EMS Instructor Brian Prince; Services are Saturday, Nov. 14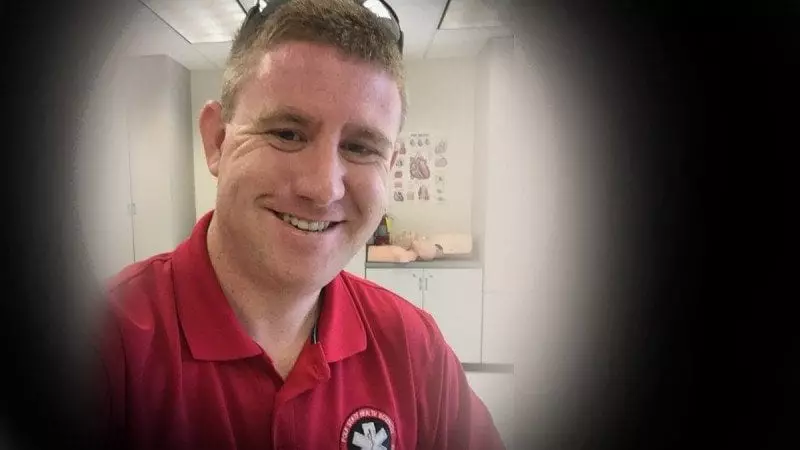 Services for Robert "Brian" Prince, a Polk State College EMS adjunct instructor, will take place Saturday at 3 p.m. in the auditorium of George Jenkins High School, 6000 Lakeland Highlands Road in Lakeland.
Prince died Nov. 4. He was 34.
As his friends and family prepare to pay their last respects, they are remembering a kind man who was excited to begin the adventures of fatherhood and who was dedicated to his work both as a paramedic and an EMS instructor.
Prince was a Polk State alumnus, having earned his Emergency Medical Technician (EMT) certificate in 2001, his paramedic certificate in 2006, and his Associate in Science in EMS in 2012. He worked for Polk County Fire Rescue for 12 years, and more recently worked as a firefighter and paramedic for the Reedy Creek Improvement District, which operates municipal services for Walt Disney World.
Earlier in life, however, the always tech-savvy Prince had intended to work in computers and video production. His obituary in The Ledger even referenced his interested in technology: "Brian enjoyed science, problem-solving, and having the latest gadget before you did," it read in part.
An experience he had as a volunteer firefighter led to his drastic career change. His wife, Leigh (nee Strickland), a former Polk State employee and until Brian's death, student, explained that while volunteering as a firefighter in Highland City, her husband was able to revive a baby who had stopped breathing.
"I think that is what made an impression on him," Leigh said. "Before that, he was working with computers and video production, two things that he was very interested in. It took something very special, like being able to help that baby, to make him switch careers."
Prince's ease with technology would serve him well even in his EMS career. Polk State EMS Program Director Don Guillette said that Prince was the program's "go-to tech person."
"If anyone had a question, Brian either had the answer or he would have the answer within minutes," he said.
Over time, Prince parlayed his tech-support role with the EMS program into a spot as an adjunct instructor.
"He had a passion for what he did, and he always had a smile," Guillette said.
In 2013, Prince was named the EMS program's Instructor of the Year. Of his award, Prince said:
"I really want to help (students) learn, and will work with them as much as they want me to. It is my goal to help the students gain the foundation to continue their education to the next level, and help them develop a real commitment to the profession."
Leigh said that her husband's dedication to his students has made for an enduring legacy:
"Brian had a special place in his heart for young people. He got a lot of joy from teaching and helping young people succeed. I've gotten many kind messages from his former students, and they've all focused on how patient he was, and how he was willing to teach them when others weren't. He encouraged them not to give up. It was important to him to be that, to play that role, and to help shape people early in their careers," she said.
Brian and Leigh were married in February. Leigh is due with their first child in May.
"That's the hardest part about this. He was going to be such an incredible father. He was so kind and caring. He couldn't wait for my belly to get big and he was excited about the things the baby would get interested in one day," Leigh said.
Brian was so excited to become a father, in fact, that he had purchased a fetal monitor so he and Leigh could listen to the baby's heartbeat whenever they wanted.
"We had used it the night before he passed, even though we had a doctor's appointment the day after he passed, just two days away. It didn't matter to him. He was that excited about the baby," Leigh said.
Though nothing will ever replace Brian's presence in their child's life, Leigh welcomes stories and memories — anything that will help her to one day help her child know the father he or she will never meet. Remembrances may be shared via Facebook, on the Honoring Brian Prince page.
In lieu of flowers, a fund has been established for Leigh and her baby. Donations may be made via the Facebook page.
Polk State provides counseling services to students, faculty and staff in need.