Polk State Math faculty launch free online course to prep students for Intermediate Algebra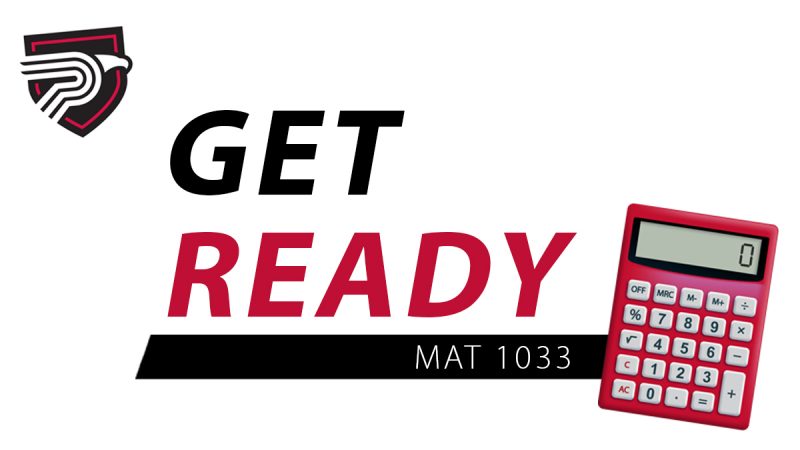 Polk State College's Math Department is offering a free resource for students starting this summer.
GET READY MAT1033 is a free online math course that was created to address students' needs in the area of mathematics. The course is designed to help students prepare for Intermediate Algebra (MAT 1033) or to be used as a supplemental resource during the course.
The course is targeted to assist any student who is enrolled in MAT1033 and can be accessed through Canvas, the College's learning management system. It has been designed by mathematics faculty Megan Cavanah, Alexandros Dimitriadis, Kimberly Hess, and Gregory Toole as an independent learning course but with instructor support. To begin, a student will take a 50-question diagnostic tool that identifies areas where they could benefit from additional practice. The student is directed to online lessons with tutorials and practice sessions. The course allows students to evaluate their improvement through self-tests.
"Many students have come to us and admitted that they are not confident in their math skills," Professor Hess said. "Their first year in College may have been completely or partially online, or their high school math skills are a little rusty."
To help students be better prepared and have more confidence in the classroom, Polk State faculty members have developed this self-paced course to prepare for MAT 1033 that can be completed at any time. Faculty and staff are encouraging students who feel that math is not their strongest subject to consider taking GET READY MAT1033 during the summer or as additional practice during the semester.
"This resource is intended to provide an opportunity for students to shore up their foundational skills so that they can succeed in Intermediate Algebra," Professor Toole said. "They can obtain knowledge in a low-pressure environment in order to build their in-class confidence."
Students participating in GET READY MAT1033 can choose how much or how little to interact with math faculty by messaging them within the Canvas app to ask questions or seek additional assistance. Professors Cavanah, Dimitriadis, Hess, and Toole will be monitoring the course during the summer term and are prepared to respond to questions and offer additional assistance.
The College is hoping that this additional assistance for students will help those taking MAT1033 for the first time or help those who are taking it again to be successful.
"Math is like a sport.  Being a spectator is not enough; you have to practice," Hess said. "We are looking forward to helping students be prepared for class."
GET READY MAT1033 can be accessed at canvas.polk.edu/enroll/C66WD3.