Polk State Leads State in Filling Workforce Needs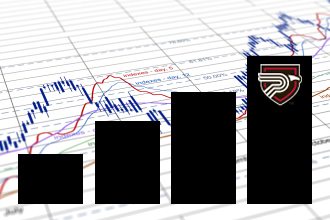 Polk State College leads the state in preparing students to fill workforce needs, new data from the Florida Department of Education show.
According to the FLDOE, 87 percent of students who in 2009-10 completed programs designed to lead to employment did indeed find jobs within just months of graduation.
Polk State's rate of graduate employment is higher than that of all other 27 Florida College System institutions.
This is the first time the FLDOE has released aggregated employment outcome data for the FCS at its new data portal; the 2009-10 data is the most recent available.
Polk State President Eileen Holden said while the FLDOE data is certainly a point of pride for the College, it did not come as a surprise.
"Everything the College does is tied to satisfying local workforce needs. Working closely with our industry partners — from hospitals to manufacturers, from huge corporations to small businesses — we develop and refine our curriculum, ensuring that Polk State students acquire the skills and knowledge that Polk County's employers need. In doing so, we position our students to graduate and embark on successful, exciting careers. Preparing students for employment when they leave Polk State College is just what we do," she said.
Peter Usinger, director of institutional research, effectiveness and planning for the College, said in Polk County the need for educated workers persistently surpasses the supply in high-demand areas. Thus, it follows that as Polk State graduates earn degrees and certificates from workforce-based programs, they would be quickly hired.
Usinger referenced data from the Brookings Institution, an independent, nonprofit research organization that show in early 2012, 35 percent of job openings in Polk County required an associate's degree or some college. Meanwhile, according to Brookings, only 28 percent of the local workforce has an associate's or some college education.
What the Brookings numbers show, Usinger said, is a gap between the education and skills that employers need and what is currently available in the local workforce.
Further data from Brookings show that of all Polk County workers currently unemployed, 27 percent have an associate's or some college. That statistic, Usinger said, points to a skills mismatch — those with an associate's or some college may not have education in in-demand fields or are missing other job-related competencies.
Polk State makes its impact by filling education gap and correcting the skills mismatch, training students for immediate employment.
"The data from the Florida Department of Education speaks to Polk State's integration with the local labor market. Our programs produce people who are immediately employable," Usinger said.
Central Florida Economic Development Council Director of Economic Development Rodney Carson agreed the College does an exceptional job of partnering with area employers, contributing to the county's competitive edge in attracting and retaining businesses.
"The College is incredibly responsive to local businesses, and that's a major selling tool when we're trying to recruit new businesses to the area or retain existing businesses that may be looking to expand," he said. "We always bring Polk State to the table and show the businesses the integrated educational system we have through Polk State."
David Petr, executive director of the newly formed Winter Haven Economic Development Council, said the College is a huge source of excitement when he contemplates Winter Haven's future — precisely because of its close ties with the business community.
"Polk State College is one of our strongest allies in economic development. For businesses to expand or relocate, they need a quality workforce with the skills to meet the needs of the employer. Polk State has created relevant programs and pathways that ensure students graduating are prepared to immediately enter the workforce," he said.
"It's not surprising that data from the (FLDOE), validates this. As a new economic group in Winter Haven, we are excited to partner with the College to create the strongest workforce for our community."
Examples of its integration with the local labor market are found in literally every program at the College.
A prime example is Polk State Health Sciences, a unit that encompasses Cardiovascular Technology, Digital Medical Sonography, Emergency Medical Services, Nursing, Occupational Therapy Assistant, Physical Therapist Assistant, Radiography and Respiratory Care.
Though these programs obviously differ vastly, what they have in common is a basis of partnership with the county's medical community. Working professionals serve as adjunct instructors, offering Polk State students invaluable real-world perspective. Each year, hundreds of Polk State students complete clinical training at area hospitals and clinics, earning firsthand initiation into the needs of their future employers. Every Polk State Health Sciences program is steered by an advisory committee of industry professionals, whose input ensures that the curriculum the College delivers is cutting-edge and in-demand.
Polk State Health Sciences' multifaceted integration with the local medical community, and the resulting student employability, is quantified through a closer look at the FLDOE data. Polk State's EMS, OTA and Respiratory Care programs all showed 100 percent student employment; other programs also scored highly.
In the College's growing Business, Engineering and Technology unit, integration with the local workforce was also behind the recent revamping of the Digital Media Technology program, which based curriculum changes on input of employers such as Crispers, PGTV, and Bright House, as well as the Lakeland Economic Development Council and other key stakeholders.
The employers and LEDC expressed that today's digital media professionals can no longer rely on only a skill or two. They must be well rounded, able to shift effortlessly from page design to web design, video production to sound editing, all in the course of a typical workday.
Based on the recommendations, the College did away with courses that had become outdated, such as Introduction to Computers, in favor of those that emphasize a broad understanding of good design, such as Web Architecture and Design, Page Design and Layout and Motion Graphics.
Also in response to local employer demand, the College is currently developing new training programs for manufacturing workers, allowing them to quickly acquire the skills they need to keep pace with the ever-evolving technology of the manufacturing industry.
Polk State Vice President for Academic and Student Services Ken Ross said the influence of area employers extends into the highest levels of decision-making at the College.
"Polk State's industry partners are involved at every level of the academic process, from the curriculum our instructors deliver in the classroom to the degrees we offer. In recent years, the College has added a Bachelor of Applied Science in Supervision and Management, a Bachelor of Science in Nursing, and this fall, a Bachelor of Science in Criminal Justice. Each of these were developed and launched in direct response to needs expressed by our local employers. The College exists to fill workforce needs, making our partnerships with area employers nothing less than vital."
Polk State delivers its workforce-based education while maintaining its stance as the county's most affordable higher education option; the cost per undergraduate credit hour at the College is $110.
Not only do Polk State graduates save money while completing their education, they also fare well financially post-degree. According to the FLDOE data, Polk State graduates earned an average of $43,300 annually, higher than the county's and state's annual average wages, according to the CFDC.
The 2009-10 FLDOE data includes completers of all the College's workforce-based programs, including Associate in Science degrees, Associate in Applied Science degrees, workforce certificates, and the Educator Preparation Institute. The data looks at 2009-10 graduates, measuring employment in the fourth quarter of 2010. It does not include those who are employed out-of-state, self-employed, or employed by the federal government, other than the military.