Lakeland Financial Aid Office temporarily unavailable, services available in Winter Haven & by email, phone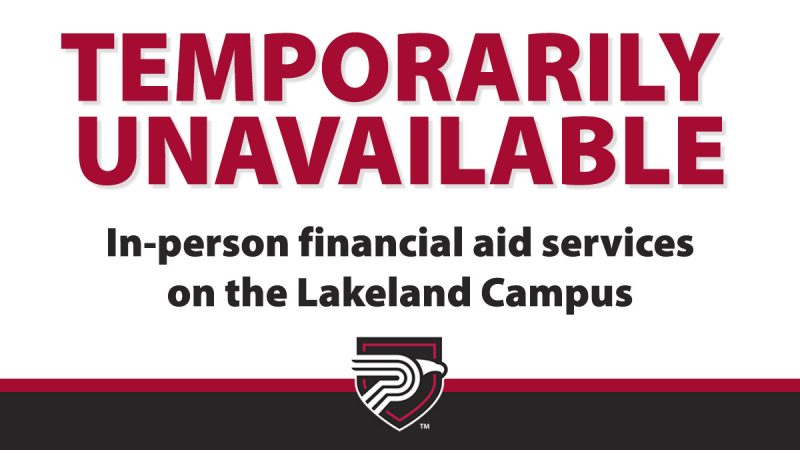 Financial aid services are temporarily unavailable on the Polk State Lakeland Campus, but remain available on the Winter Haven Campus and by emailing financialaid@polk.edu or calling 863.297.1004.
The Lakeland Campus's financial aid office will be closed for walk-ins from Monday, September 20, through Friday, September 24, 2021. Students can access services by walk-in on the Winter Haven Campus in the Winter Haven Administration Building (WAD).
The College apologizes for the inconvenience and will provide updates as needed.